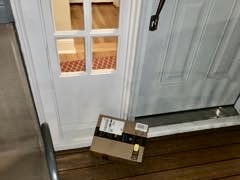 Growing up, I was taught that the proper reply to being thanked was, "You're welcome."
Growing up, I was taught that the proper reply to being thanked was, "You're welcome."
Not "no problem."
Not "thank YOU."
Not "no worries."
On most on news shows, the host thanks the guest. The guest never says, "You're welcome."
Thanking people is now optional. Written thank you notes are dinosaurs. But I'm not fussy. An email or text will do. Anything rather than nothing, leaving me wondering if my gift was received. Amazon is helpful in this regard. I can track the package and see a photo of it delivered to the front door.
Thank you, Amazon.
You're welcome.
RetroFlash/100 words
I invite you to read my book Terribly Strange and Wonderfully Real and join my Facebook community.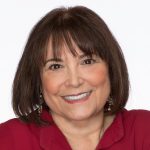 Laurie Levy
Boomer. Educator. Advocate. Eclectic topics: grandkids, special needs, values, aging, loss, & whatever. Author: Terribly Strange and Wonderfully Real.
Characterizations: funny, well written