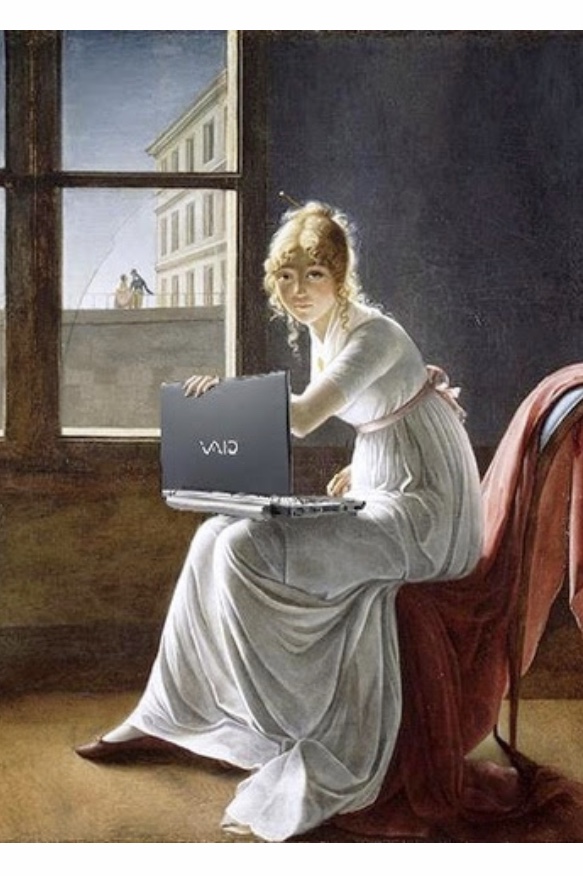 As this week's prompt is Writers Choice I've chosen to write about writing!  Here's a piece entitled Why I Blog that I originally posted several years ago on my own blog World Thru Brown Eyes.
It could well be entitled Why I Write for MyRetrospect!
One evening over a year ago, with no forethought that I recall,  I sat down and started writing this blog.  Some friends were already blogging and I loved reading their posts.  But although I had always enjoyed writing and had taken some writing workshops over the years (and even had a stack of unpublished letters-to-the-editor in my desk),  I never had the ambition or the sitzfleisch to pursue a writing life.
Yet that evening the blog title  "World Thru Brown Eyes" came to me in a flash and I resolved to start blogging about things that moved me – childhood memories,  family and friends,  pleasures and displeasures,  favorite books and places,  beloved pets,  gratifications and regrets – and to write it all with a touch of humor or pathos.
My sister Laurie was in health crisis at the time and I think writing about her then was cathartic in helping me deal with her devastating illness.  In fact once I started blogging,  the floodgates opened and memories and ideas came pouring out.
So enjoy the read and please leave a comment to tell me how this old world looks thru YOUR eyes!
Dana Susan Lehrman
Dana Susan Lehrman
This retired librarian loves big city bustle and cozy country weekends, friends and family, good books and theatre, movies and jazz, travel, tennis, Yankee baseball, and writing about life as she sees it on her blog World Thru Brown Eyes!
www.WorldThruBrownEyes.com
Tags: Blogging, Writing