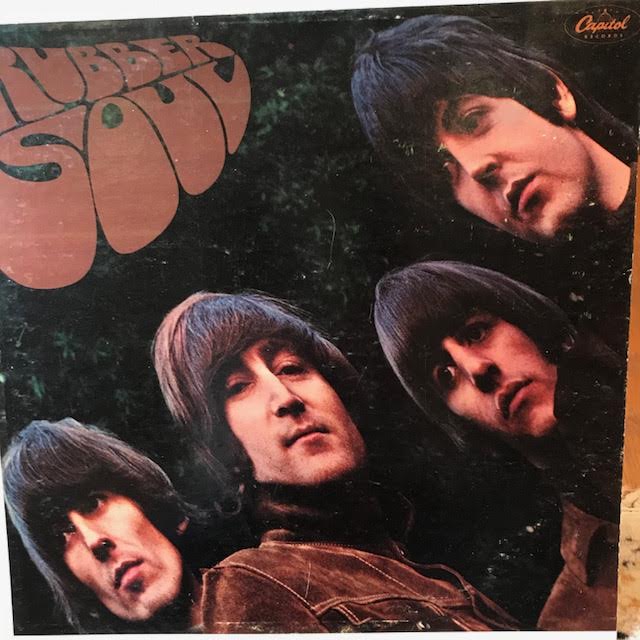 Yes, I know, "Yesterday" isn't on "Rubber Soul", but this is the only original Beatles album I own. My mother didn't approve of me listening to that sort of music, so I had to sneak it, by plugging my ear phones into my transistor radio. How could you not love the infectious upbeat, cute guys and stomping good music? We all wanted to let go, swing and sway to the music and have a great time. I never lost my mind, or screamed when they came on TV, but I really liked their music, and just loved to dance to it. I certainly watched when they were on "Ed Sullivan".
And there's nothing like listening to "Yesterday" when your heart is broken. Paul is speaking directly to you with his lyrics. On a visit to the British Library two years ago, I saw the original sheet music (not far from the Magna Carta – the Brits know how to revere their poets; all of them!) I felt like he was speaking to me personally. And now we all know the tune came to him while he slept, awoke and scribbled "Scrambled Eggs" as a placeholder for the rhythm for "Yesterday" until he got the lyrics. I love that! During recess, in 7th grade, Debbie, Harriet and I would hang by the side of the playground and harmonize, singing this song. It remains a favorite and a classic.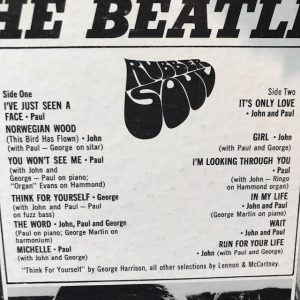 But when I looked at the back of "Rubber Soul" and really thought about all the songs on that album, those, too, were wonderful songs. "Norwegian Wood"; are you kidding me? "In My Life"…classic! I listened to the album ad naseum as a kid. Each song is spectacular. These guys could really write. Each album was an event we waited for. Their first songs were just infectious fun with some meaning thrown in and we loved to rock out to them. But as they grew and took to the the studio, under the tutelage of George Martin, their musical sophistication grew as well. Styles changed and we grew and changed with them.
Don't get me wrong. I liked some Rolling Stones music too…the "bad boys". Their stuff sure was fun to dance to also with their propulsive beat, and head banging sound. I loved to dance, so didn't escape their influence. "Under My Thumb" was the theme of our senior homecoming float. I just didn't love them the way I did the Beatles. As an Intermediate at camp in 1966, instead of singing "Paint it Black", we modified the song and sang, "I see some red socks and I want to paint them blue" (pretending that guys would fall for us if they thought we were high school girls, as denoted by light blue knee socks). Yup, pretty clever, we thought.
But I pledge my loyalty to John, Paul, George, and Ringo forever!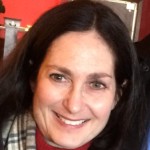 Betsy Pfau
Retired from software sales long ago, two grown children. Theater major in college. Singer still, arts lover, involved in art museums locally (Greater Boston area). Originally from Detroit area.
Tags: Fab Four, Paul's the cute one, lyrics