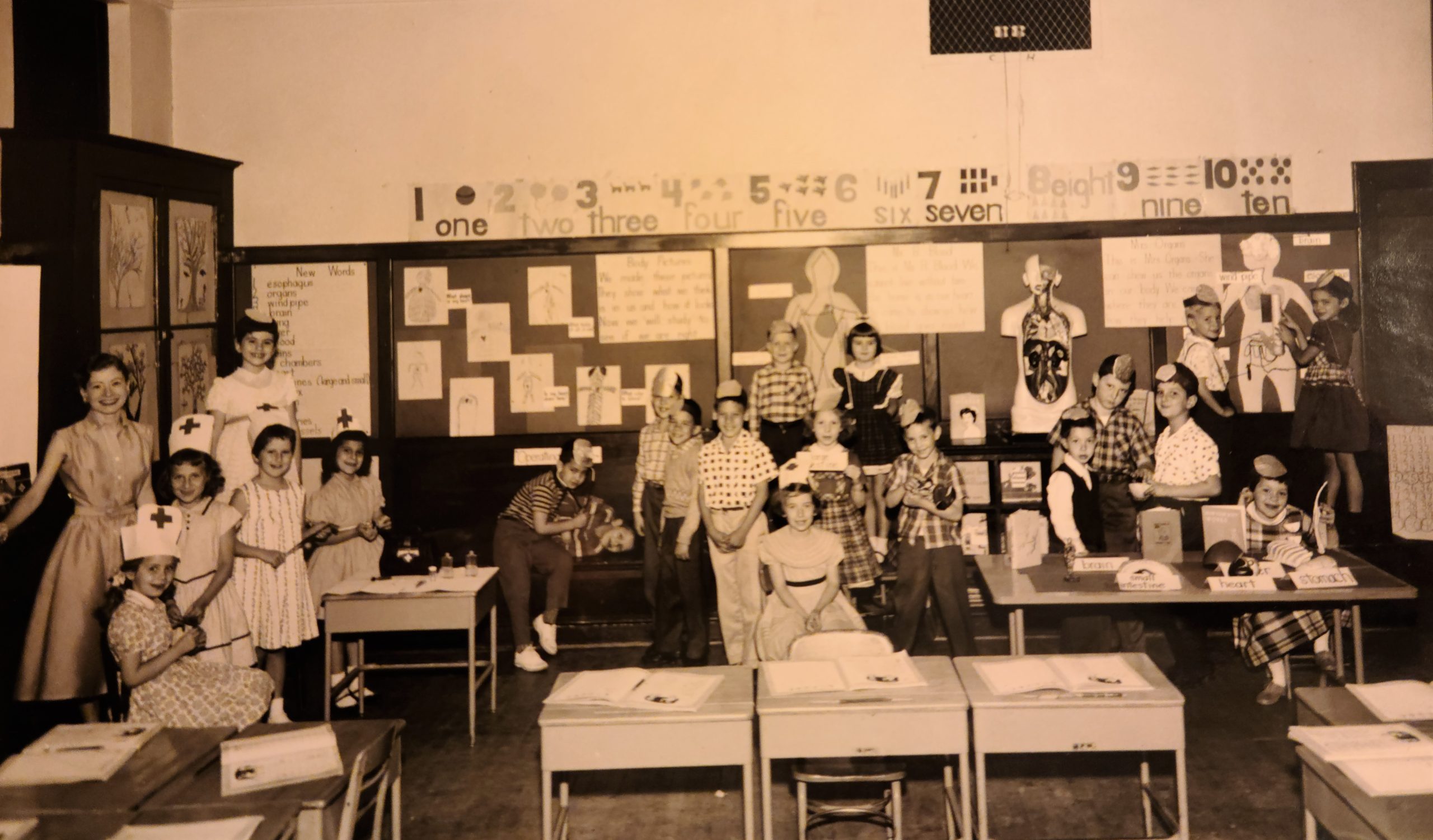 When I recall the teachers I had in nineteen years of schooling — elementary school, high school, college, and law school — there is only one person who leaps out in my memory. Miss Carolyn Garcelon, my fabulous first grade teacher.
Miss Garcelon decided, for whatever reason, that she was going to teach a bunch of six-year-olds about the human body.
She was tall (at least she seemed so to a six-year-old), and thin, with bright red hair, which was about shoulder length, although she generally wore it pulled back in a ponytail. She was young and enthusiastic. I'm pretty sure she had just graduated from teacher's college and we were her first class, so she must have been about twenty-two. Most of the other teachers at my elementary school were ancient and rotund and had purple-tinged hair because they used bluing in their white hair. So she really stood out.
I don't remember too much about what I learned that year (I could already read and write, having been taught by my sisters), but I vividly remember our science lessons. Miss Garcelon decided, for whatever reason, that she was going to teach a bunch of six-year-olds about the human body. So she borrowed a model from the local high school, since they apparently weren't using it, a human torso that opened up and you could see all of the organs inside. Our first surprise was that a human heart wasn't shaped like a valentine heart. Also, the heart wasn't way over on the left, like where you put your hand when you are saying the Pledge of Allegiance — even though that is called putting your hand on your heart — it was actually right in the middle. Further discoveries amazed us. And she taught us a song, to the tune of Witch Doctor, that went "Esophagus and heart, windpipe, stomach and lungs." Try it, instead of "Ooh eee, ooh ah ah ting tang, Walla walla, bing bang."  It works!
The featured image is our first grade class picture. Miss Garcelon is at the far left, and I am at the far right. You can see on the bulletin board there are two cutouts of the human body, one showing the veins and arteries, and the other one showing the organs. In between them, on the shelf, is the plastic model from the high school, which I think we kept all year.
I realize it is hard for you to read what the posters on the bulletin board say. Here is what the one underneath the numbers 3 and 4 says:
Body Pictures
We made these pictures.
They show what we think
is in us and how it looks.
Now we will study to see if we are right.
[spoiler alert: we weren't!]
Here is what the one underneath the numbers 6 and 7 says:
Mr. R. Blood
This is Mr. R. Blood. We
cannot live without him.
His home is in our heart.
He came to show us how
our blood goes round.
Here is (mostly) what the one underneath the number 9 says:
Mrs. Organs
This is Mrs. Organs. She
can show us the organs
in our body. We can [obscured]
where they are [obscured]
how they help [obscured].
Part of this poster is covered by the head of that little blond boy, whose name is Harold Roach. I know the names of everyone in the picture, because my mother wrote them on the back of the matting. (And yes, I'm the one standing on the far right, facing Harold.)
Notice that all the children are wearing medical headwear – either a nurse's cap, white with a red cross, or a black band with a silver circle on the front which is supposed to be a head mirror, something doctors used to wear. All the nurse's caps are on girls, although some of the girls (including me) are wearing the head mirrors. I wonder if we were given a choice. Even at age six, I certainly would have wanted to be a doctor rather than a nurse if I could choose!
Two years later, in June of 1960, Miss Garcelon got married. She invited all of her former students to the wedding. I was so excited to go! It was my first time at a traditional white wedding. (My aunt Daisy had gotten married a few years before, but it was a second marriage, somewhat low-key, and she wore a regular dress, not a bridal gown.) This wedding was in a big Catholic church, and I had never been in a church before either. Beautiful long white gown and veil, lots of bridesmaids, and lots of pomp. I only realized years later that there must have been a reception somewhere else, which all the former first-graders were NOT invited to. At the time, I thought this was the whole thing, and it was enough. When we came back to school in the fall, she announced that she had a new name, and we must now call her Mrs. Fuscaldo. I remember thinking Garcelon was a much nicer sounding name than Fuscaldo, and I wished she hadn't changed it. But in 1960 it would have been unthinkable not to.
For the past few weeks, since we scheduled this prompt, I have been trying to track her down, wondering if she was even still alive. With most of my elementary school teachers, in their fifties or sixties – or even forties – back then, it would be unlikely to find them still alive, but if Miss Garcelon was twenty-two in 1957, she would only be eighty-seven now. I spent a lot of time online looking for her. I finally found the funeral notice for her husband, Thomas Fuscaldo, who died in 2018. The notice mentioned he was survived by his wife Carolyn. I left a message on the condolence page asking her to contact me and waited a while. Then it occurred to me that more than four years after his death, she might not still be looking at that page. So I sent an email to the funeral home, saying you conducted this man's funeral in March 2018, could you possibly put me in touch with his widow? This past Tuesday (which was actually my birthday), they wrote back and said she had given them permission to give me her address. A street address, not an email address. So I wrote a letter to her, telling her how much she meant to me, and that I was writing a story about her for a prompt called "Favorite Teacher." I enclosed a copy of the class picture. I hope she writes back.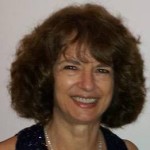 Suzy
Characterizations: moving, right on!, well written