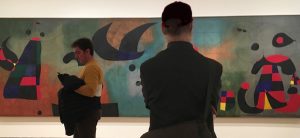 Some of us are artists, and some are not, but we have all enjoyed art in one form or another in our lives.
Think back
… have you created art when you were a child or later as an adult? If so, what medium was or is your favorite? If you have just enjoyed art as a spectator, was it in museums, galleries, or some other place? Do you collect art yourself?
Share your art and art museums stories forward.
Start Writing