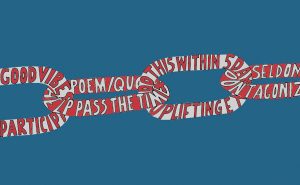 As children, we may have received chain letters in the mail. They guaranteed you would receive postcards, or lipsticks, or some other item, if you just followed the directions. Nowadays there are email versions, which seem much less innocent, and may even threaten you if you break the chain.
Think back
. . . Did you ever get these? Did you follow the instructions? Did you get any of the promised rewards?
Share your Chain Letters stories forward.
Start Writing