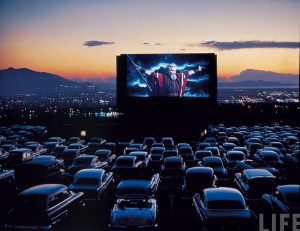 Drive-in movies. Drive-in restaurants. It seems like we were always at one or the other.
Think back
... to the car culture of our childhood or teenage years. What memories do drive-ins conjure up for you? Food servers on roller skates? Popcorn all over the car? Necking (or more) in the back seat? What should our unlucky progeny know about this world they never knew?
Share your drive-in stories forward.
Start Writing