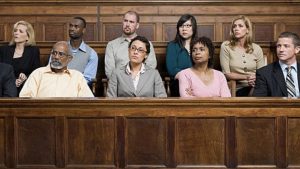 The first jury trial in the American colonies was held in Plymouth in 1630 when John Billington was found guilty of murdering a fellow Mayflower colonist and sentenced to death by hanging.
Americans have been doing their civic duty as jurors ever since. Have you ever been called for jury duty? Were you selected or dismissed? If you served,  was it a positive or a negative experience?
Think back about Jury Duty and share forward!
Start Writing