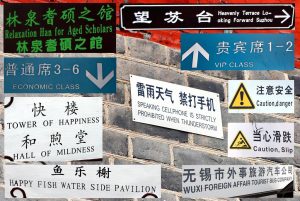 Words often fail to have the same meaning when translated into another language. Sometimes the result is frustrating, as in trying to assemble something made in China with directions that have been translated into fractured English. Often, the result is funny, as the translation changes the intended meaning of a phrase.
Think back
… what experiences have you had with something that was lost in translation? Have you or someone you know struggled to communicate in a foreign country? Do you know foreign-born people whose words were misunderstood, mistranslated, or not translatable?
Share your Lost in Translation stories forward.
Start Writing