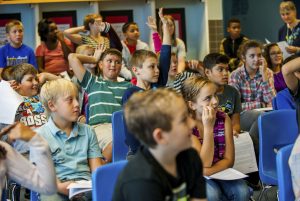 The recent movie "Eighth Grade" got us thinking about middle school, that awkward, difficult, in-between time when we were not quite children yet not quite adolescents. Or was it?
Think back
... What was it like? Who were your friends? What were your interests? Were you still close to your parents? How did it change you? How was it different for your kids?
Share your middle school stories forward.
Start Writing