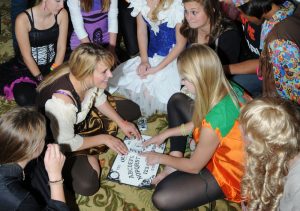 Birthday parties, holiday parties, dinner parties, dance parties—we punctuate our lives with parties.
Think back
... to parties you remember. Which did you enjoy and which did you hate? Were you the life of the party or the wallflower? What was the best party you ever attended? What was the worst? What parties have you thrown? Is our two-party system obsolete?
Share your party stories forward.
Start Writing