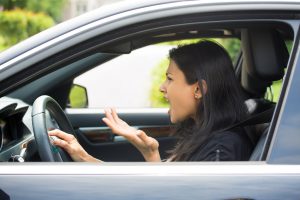 September is National Courtesy Month, but not so much on our highways. It seems like everyone is in too much of a hurry to let a car change lanes or to pull over on a narrow street. Do road work and detours lead to stress rather than courtesy where you live? Are horns blasting and tempers flaring? 
Think back
… was driving as challenging when you were younger? How have things changed?
Share your road rage stories forward.
Start Writing