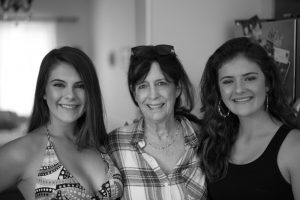 Please don't hate me. I swear I'm a good person. I try to remind myself of that when I get impatient behind the wheel, because maybe the pokey person in front of me is a teenager who's just learning to drive, or the person I can barely see behind the wheel who suddenly turns without signaling is lost or confused, or the person in the car I spot swerving thru traffic and rapidly approaching in my rear view mirror is responding to an emergency. If I can remember to remind myself, I'm okay. But road rage has a way of sneaking up on you, and you're embroiled in it before you have time to actually think.
But road rage has a way of sneaking up on you, and you're embroiled in it before you have time to actually think.
Several years ago I was driving home when I looked into my rear view mirror and noticed a woman in a zippy car bearing down on me. Then, without warning, she sped up and went around me, cutting me off in the process. This certainly wasn't the first time in my life I'd been cut off, but for some reason this time I simply and suddenly saw red. I went haywire (there's actually a word I'd rather use, also two syllables, seven letters, but I'm not sure it's allowed here). After honking and flipping her off, then rolling down my window and shaking my fist at her, I chased her. Yep! We zoomed down the main thoroughfare, then she turned right onto a side street. I peeled after her. Then she turned left a couple blocks up and I was right on her tail. This went on for a few blocks as we zig-zagged through the neighborhood at speed. But even though I'm a pretty good driver, she was better and was out of sight before I could catch up with her. Thank goodness, because I wonder what would have happened if I had. Would we have gotten into it? Imagine two grown women screeching to a stop, jumping out of their cars, and having at it. Would we have just screamed at each other, or hissed and spit at each other, or gone so far as to duke it out, pulling each other's hair and scratching like high school girls in a chick fight? What would the neighbors have thought? What would we have been thinking? Thinking would have had nothing to do with it.
I know better, and I'm duly ashamed of myself. But I tell the story because I'm such an unlikely suspect. I'm not a kid, not a man. I'm a grandmother! And I swear I don't have anger issues. I think it can happen to anyone given the "right" circumstances. September is National Courtesy Month. I remind myself to observe it all year long.
Barbara Buckles
Artist, writer, storyteller, spy. Okay, not a spy…I was just going for the rhythm.
I call myself "an inveterate dabbler." (And my husband calls me "an invertebrate babbler.") I just love to create one way or another. My latest passion is telling true stories live, on stage. Because it scares the hell out of me.
As a memoirist, I focus on the undercurrents. Drawing from memory, diaries, notes, letters and photographs, I never ever lie, but I do claim creative license when fleshing out actual events in order to enhance the literary quality, i.e., what I might have been wearing, what might have been on the table, what season it might have been. By virtue of its genre, memoir also adds a patina of introspection and insight that most probably did not exist in real time.
Tags: road rage, courtesy,
Characterizations: funny, well written