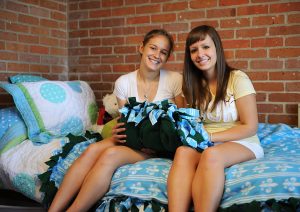 We often have many roommates over the course of our lives—not just at college, post-college, or camp, but also the families we grew up in and the families we formed.
Think back
... which roommates were most memorable? What brought you together? How did you get along? What endeared you to them? What drove you crazy? If you lived alone, what was it like
not
having a roommate?
Share your roommate stories forward.
Start Writing