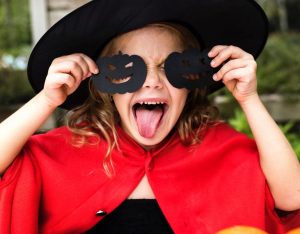 Piles of pumpkins sitting in the September sun outside of grocery stores. Candy and costume displays dominating Target as soon as kids go back to school. Young adults now spending more money on costumes than any other age group. Will the pandemic put a dent in people's plans to celebrate?
Think back
… when did Halloween become such a huge commercial holiday? How did you celebrate it growing up or with your own family as an adult? 
Share your Trick or Treat stories forward.
Start Writing