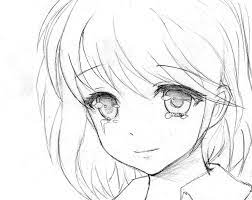 Lying in bed one night, thinking about this prompt, I was overcome with tears. I started dwelling on all the mistakes I have made over the years that I wish I could go back and fix. Thus, the title and featured image.
There are times when I regret thinking it was a good idea to have my own website when I don't know how it works.
Many of my regrets involve my children – things I should have done but didn't, or shouldn't have done but did. I'm not going to tell you any of those.
One regret that I have now about my childhood is that when I told my parents I wanted to drop out of religious school, they just said okay, without even any discussion. I was the third child, and I guess they had been through enough with my sisters. At the time I was delighted that I no longer had to get up on Sunday mornings for Sunday School. It was only decades later, when I promised to learn Hebrew with my daughter Sabrina, that I wished I had studied it as a child. It turned out to be too hard for my forty-year-old brain, but easy for her.
I regret some of my course choices in college, especially freshman year. I somehow thought I should take an English, a Social Studies, a Science, and a Math because that's what we had in high school. Wish someone had told me to take courses that were fun, and different from high school subjects.
Sometimes I regret moving out to California, because I love Cambridge so much. But in the last forty years I have only been there in the spring or fall, when the weather is lovely, so I tend to forget how awful the winters and summers can be. Anyway, I've made my peace with that decision, as discussed in Did You Ever Have to Make up Your Mind?
Finally, there are times when I regret thinking it was a good idea to have my own website when I know nothing about the technical aspects and am at the mercy of others to fix it when something goes wrong. As an example, let me tell you what is happening now. In September we started getting notified of new registrations on the website every day. At first I was pleased, thinking it meant the word was getting out and more writers were joining us. But then there began to be too many of them. And while at first they had normal-sounding names, later we started seeing names like "Sapphire Limousine," "Beaming Flame," and "Mumbai Hot Models." Obviously not legit. There began to be dozens of them, three or four every day from mid-September until now. How were they getting past the approval process that was supposed to be required? We still don't know! Our website developers are trying to solve this mystery, or at least make it stop.
Then, to make matters worse, four of these registrants published spam stories, although I took each one down as soon as I saw it. Their titles were "Gobank Login Gobank Account Gobank Card Login" (sounds pretty interesting, right?), "What is reason that the Canon mg3600 setup is not successful?" "Laptop repairing Institute in delhi" and "Know- why random person sent me money on cash app from cash app service." They had links in them that I was afraid an unsuspecting reader might click on. And mainly, I just didn't want this nonsense on the site. I knew how to trash them, but not how to prevent them from appearing in the first place.
I also discovered that registrants were posting something called status updates. I can't figure out where these might appear on the site. I can see them in the Activity Log which is only visible to administrators, but haven't found them anywhere else. These are all ads for different products or services, with clickable links. I mark them as spam as soon as I see them, and they disappear, but new ones come up, so it is like playing Whack-A-Mole. I have to check the Activity Log every day, when I didn't even know it existed two months ago!
I have never had any other type of problem where I had no knowledge base to use for tackling it. I am beginning to think that if we can't stop it soon, or if it is going to cost a huge amount of money, I will have to shut down Retrospect. That would be something I would greatly regret!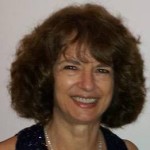 Suzy
Characterizations: right on!, well written