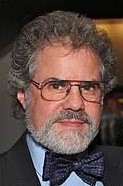 I really hate that song, but it's the only one I know that fits with this story, so I'll live with it.
I don't know the name of the horse.
I might have been three years old.  The house faced on Orchard Street, Second Street was on the right as you looked out from front of the house.  In those days, parents would let their kids play outside without having mom and dad hovering over every movement.
So there I was, out in front, when driving down Second Street I saw a man driving a cart pulled by a horse.  A horse!!  I was so excited that I ran to catch them, not even thinking about the fact that there was about a six foot drop from the house to the sidewalk, down a set of stone steps.  Down I went, and then up I came, screaming in pain and with blood flowing from my chin.
Off we went to see Doctor Jones, the same doctor who had brought me into the world a few years earlier, and who would liberate my tonsils from my throat a few years later.  Three quick stitches and I was all fixed up.
Now I don't remember the other times at all, but apparently I had a very flat learning curve.  I was told years later that this happened not once, but three times.  And so, if you look closely at the bottom of my chin, you can see the evidence of nine stitches there.
And I don't know the name of the horse.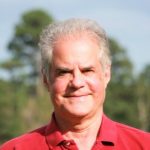 Jeff Gerken
Characterizations: funny, right on!, well written