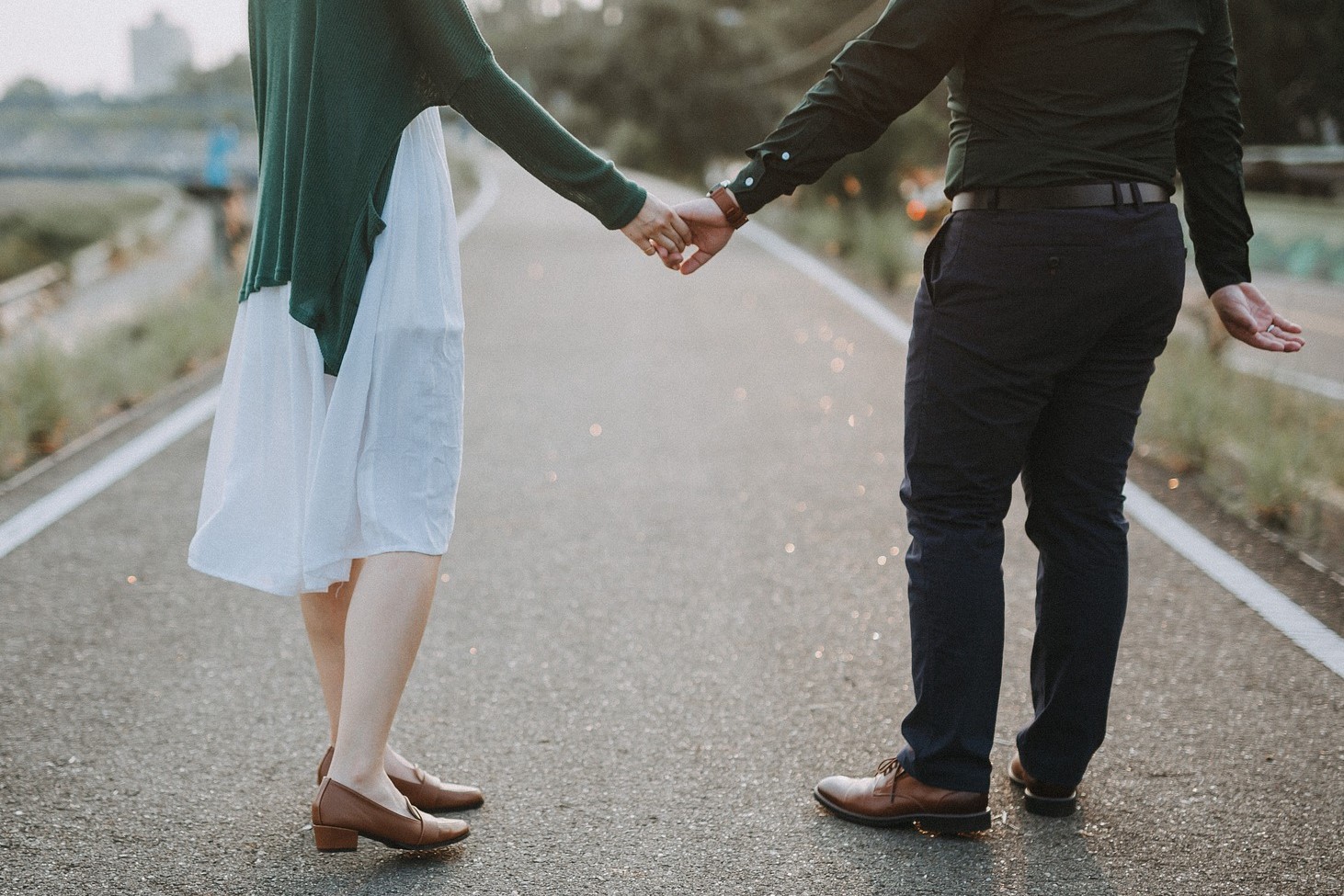 I never dated in high school, and since meeting my sweetheart almost 20 years ago, haven't dated as an "older" person. But in between, I spent a lot of time in the singles world, dating in various ways. Some ways appealed to me more than others, but all worked to an extent.
I think we both kept Starbucks in business by having our first "meet for coffee" dates there.
In my 20s I met men at work, checking them out in person. As I approached my 30s, social and activity groups became more important, because by then I had my own business and didn't want to date my clients. There were groups that held large dances, but as an introvert, I could last about an hour before I saw spots in front of my eyes and there was roaring in my head, so I gave up on them.
In the 1980s there were many groups for young(er) Jewish singles, and although the stated objective in the community was to get us married off, which I didn't like, the groups were fertile ground for dates. Despite there being more women than men in these groups (and the women doing all the organizing work), I felt I must have dated every man who showed up at an event. After dating at least 20 men, I ended up meeting my former husband at a singles group sponsored by a local Jewish community center.
The most challenging time for dating was after my divorce, when I was in my early 40s. By this time I was certain I didn't want children, which eliminated men who did, and I didn't want to raise someone else's, which eliminated men with small children. The only men I was meeting were my clients. This created a numbers issue. Luckily one of my friends, "Nora," who also was single, was extroverted and introduced me to some new options: voicemail personals and dining clubs.
Voicemail personals were great, and I mentioned them in one of my other stories. I wish online dating hadn't obsoleted them. I liked the fact that you didn't know what the person looked like initially. You heard their voice first. Here's how it worked: first, you looked at classified-type small ads in the Palo Alto Weekly newspaper and in the Northern California Jewish Bulletin (now the "J"). Each ad had a code number, and by calling a 900 line, you could listen to the person giving more details about who they were and who they sought. If you were interested, you could leave a recorded reply and see if you could connect. Or you could reverse the process by placing an ad and recording your info. The major downside was the 900 number charges, which could add up.
This is when I learned that different people had different approaches to this type of dating. Nora would answer many, many ads. I was a lot more selective, answering two, perhaps three, each week, and put a lot of thought into my recorded replies. Nora did get calls back, but they were a low percentage of the ads she answered. Almost every person behind the ads I answered called me back. I think we both kept Starbucks in business by having our first "meet for coffee" dates there. Although most of my dates didn't lead to romance, I did have some great male activity partners based on our common interests, and I did have one long-term relationship as a result of these personals.
Although Nora had to drag me to a dining club the first time, after that I found it rather fun. Two local women ran these "clubs" to help men and women from ages 30 to 50-something connect. Nice dinners were held at local restaurants, where four women and four men sat at tables for a single course, and then one gender moved to a another table for the next course. The women were fortunate, in this case, because the scenario enforced a gender balance, and because we were in Silicon Valley, where there were a lot of single men, this was possible. We overcame a numbers disadvantage.
I learned quickly not to compare myself to other women as they were asked for their phone numbers and I wasn't. Nora and I had different experiences. She got lots of business cards and requests for her phone number, and I considered getting one "ask" a good evening, and two excellent. But, as with the phone personals, nearly all of the men I gave my number to called. I met two really nice men through these clubs, but our timing, given divorces and life, wasn't right, so I eventually moved on.
In my mid 40s I had one serious relationship for a few years, but by the time I was close to 50, it had broken up. The internet was taking hold, and I tried match.com, only to find it overwhelming and rather shallow. It probably would seem more natural now. Between my business and helping care for my ill father, I had no time for dating. After a few months, I volunteered to help at an event for my small synagogue, which is about 80% women–the last place I would go to meet someone. A man who had seen an announcement of the event online came up to me and started talking, and … almost 20 years later, here we are.
All the dating experiences taught me that you have no control over exactly whom you meet, or when, and timing means a lot. However, there is "luck" in numbers, and whatever methods you use, being out there, virtually or preferably in person, will make you luckier.
Marian
I have recently retired from a marketing and technical writing and editing career and am thoroughly enjoying writing for myself and others.
Characterizations: been there, moving, well written