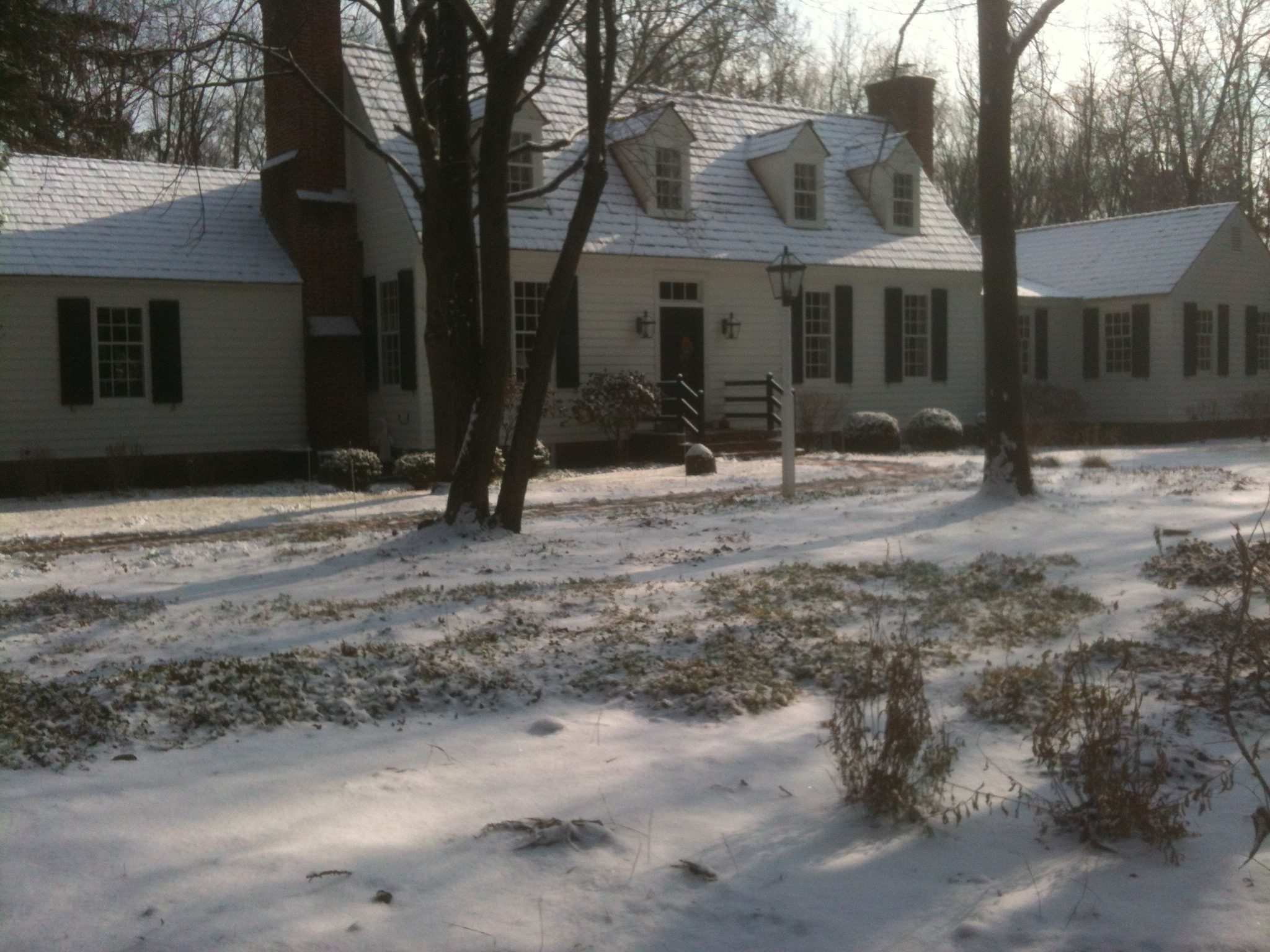 Others have written about their multiple moves and the accompanying emotional and physical toll it took on them, and I have plenty of such stories myself.  But I want to focus on only my last move — and I use the word "last" both to mean most recent and, hopefully, final (excluding spreading my ashes over Fenway Park, or something like that).
Simply put, we were desperate to move back to a deeply blue eastern state.
My wife and I moved from Connecticut to Milwaukee in 2009 so that I could take a new job as General Counsel of a large accounting firm.  The firm had offices all over the US, but its headquarters were in Milwaukee and it was clear that all the senior officers had to work from that office.  Purely by coincidence, my father had grown up in Milwaukee, so I had visited it a few times as a kid and even had a few distant relatives who still lived there.  So I knew it was a pretty nice city on the beautiful shores of Lake Michigan.  And only 80 miles from Chicago which, as my cynical brother explained when he went to the University of Chicago, "is actually a pretty cool place except for being surrounded on all four sides by the Midwest." As importantly, my wife had very much enjoyed touring Milwaukee when we went out there for my job interviews.
So off we went — actually, my wife stayed back for nearly a year to sell our place in Connecticut in a lousy housing market, while I "commuted" weekly and lived in a one-bedroom rental apartment near my office.  And we were able to buy a beautiful home on five acres, with a lovely pool and surrounded by woods. (Your real estate dollars go a whole lot further in Milwaukee than Connecticut.)  It is my featured image.
We enjoyed our time in Milwaukee in many ways: the house, friends we made, my job, and, most surprisingly, the number and variety of cultural institutions (and good restaurants) in Milwaukee. In fact, we went down to Chicago a lot less than we had expected, particularly in light of the very good symphony and theater groups in Milwaukee.
But life in Milwaukee was never ideal; it never felt, at least to me, as "home."  The catalyst was the holiday season at the end of 2014.  As usual, we "orphans" (i.e., without family in the area) had been "adopted" by friends there for Christmas and New Year's celebrations, but I knew my wife in particular was missing family "back East."  And by that time my firm had merged with another firm, its main office was now in Minnesota and, most importantly, The Powers That Be ("PTB") were touting the fact that we had no headquarters per se.  (The fact that our new CEO lived in Tampa and did not want to move to Minneapolis certainly played into this enlightened philosophy, but so be it.)  So I asked the PTB if I could relocate and was told, in the nicest possible way, that "we don't care where you work."  I think they were expecting I'd opt for one of our Florida or Arizona offices with an eye towards retirement, but we chose the Boston area since the majority of our children and friends were in NY, CT or MA and we had only a tiny NY office.
Now, finally, to the point of the story.  To be sure, friends and family had a great deal of influence on our decision to move.  But, equally strong, if unsaid (especially to our friends in Milwaukee) was the role of politics.  Although Wisconsin has a long progressive reputation and is considered a "purple" state, during our time there it had been held hostage by Gov. Scott Walker and an equally odious gerrymandered majority of Republican legislators and we were revolted by what we saw going on.  And even a number of our neighbors, decent folks though they may have been in some ways, seemed to have drunk the Walkerian Kool-Aid.  Conversely, our old friends back east, reading the news from our new home, would ask us if we hadn't somehow moved to Mississippi by accident.  Simply put, we were desperate to move back to a deeply blue eastern state.We fully understood that our votes in a purple state were more important than in a blue state — Elizabeth Warren doesn't need us to get re-elected — but we wanted to live in an echo chamber that didn't feel like Fox News.
So, in the summer of 2015, we were able to sell our beautiful home in Wisconsin, buy a nice townhouse near my new office in Lexington, and head east.  To be sure, we had plenty of misery in the actual move — most especially, the horrendous movers we hired (and who arrived in MA more than a week after scheduled) were a final reminder that "Midwestern Nice" can often be a thin cover for rotten behavior. But no regrets.  Indeed, though alone in my car while driving to our new home (my wife was driving our other car), I pumped my fist when I first saw the "Welcome to Mass. Turnpike" sign.
Though my wife and I still view this as our last move, in a final bit of political irony, it may not be.  We were chatting with one of our equally progressive neighbors yesterday and we were all speculating where we might move if Trump is still President a year from today.
John Shutkin
Characterizations: moving, well written