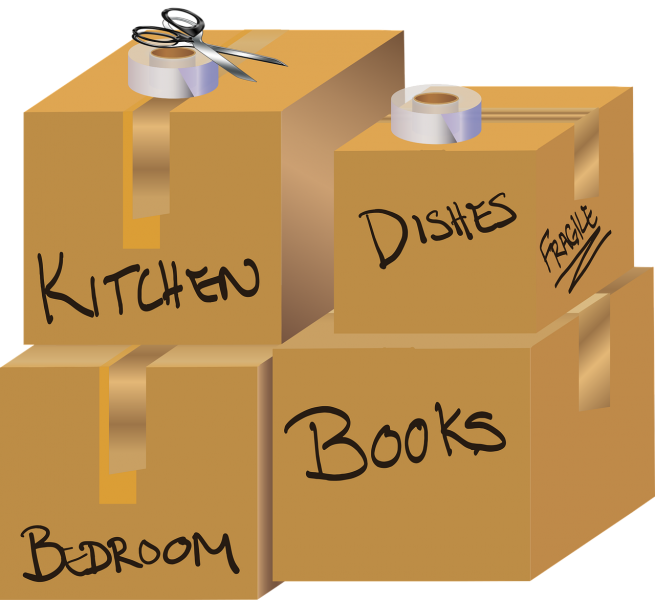 I have lived in my current 2,300-square-foot home for almost 16 years. That's by far the longest I've lived anywhere, and by far the largest space. Before my current house, in my adult life I have never lived anywhere larger than 1,000 square feet. The prompt lists many reasons and times for moving, and I have done them all and more. Probably, I have moved over 20 times; I have lost count. This story categorizes the more dramatic moves, according to the reason I moved, so that Retrospect-ers can read what's most interesting to them.
There are many lessons I have learned ... Moves are a complex blend of stress, opportunity, and calamity.
At one point I was so skilled at moving that I said, without boasting, that I could pack, move, and unpack within 24 hours, because I had done so. There are many lessons I have learned, from the pragmatic: pack like objects with like, use color-coded stickers to indicate rooms, prepare for at least one box per move not to arrive (the most painful were the loss of my grandmother's cut glass and all my expensive college textbooks), and unpack right away; to the profound. Moves are a complex blend of stress, opportunity, and calamity.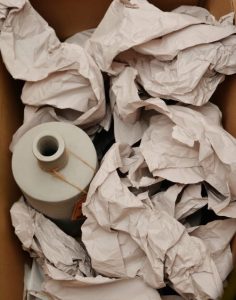 Moves in childhood
While I didn't move often as a child, each time represented relief. I was teased in elementary school and was overjoyed when, between 5th and 6th grade, we moved to a nearby town in a different school district, where I got a fresh start. Later, while in my second semester at Brandeis, I felt I would never fit in there or anywhere else in New England. Right at that time, my father announced that he'd been transferred to northern California, and I had the option of staying on the East Coast or going to California with the family. Within 10 seconds I'd made up my mind, even though I had no college transfer plan and would need to get rid of most of my childhood possessions. I've never regretted that move.
Moves for jobs
As I'm sure many others have, I bounced around from one apartment to another as I changed jobs early in my career. In 1977, I needed to move from Oakland to start a job in Palo Alto and got lucky. A college classmate's roommate had moved out and she was looking for someone to share a tiny cottage in Menlo Park. I jumped at the chance and somehow crammed my possessions into a small bedroom. The three years I spent there, a relatively long time for me, were happy ones, until I found out that I was likely to be transferred to a different job at the company's Berkeley facility within a couple of months. A few days later, our landlord served us an eviction notice, claiming he was going to renovate the cottage. We scrambled to find a month-to-month place to keep a roof over our heads, and found one about 10 minutes away. My housemate arranged for her friends to come with a truck, and had a back-up truck "just in case." On moving day, neither showed, so Hugh (see the recent story Rumors of his Death …) loaded up our cars and tied our mattresses to the tops. We drove (slowly) down El Camino Real. I decided that if a policeman stopped us, I would cry.
Three months later I moved back to Oakland to work in Berkeley, but the job didn't work out and I didn't like my apartment. I found a job in San Mateo and moved to a delightful studio in the hills. Although the San Mateo job ultimately didn't work out either, by 1983 I wanted to go out on my own, so I started my freelance business on the minuscule table in my studio, with a typewriter and little else until I got one of the first portable (not very) PCs). I stayed in the studio for a couple of years. Thankfully, I never had to move again for a job.
Moves for love
During my time in the studio I met John, and the relationship grew serious. One could call it "becoming engaged to being engaged." We decided to take the big step of moving in together, a first for both of us, and went south to Sunnyvale, a center of growing activity in the Silicon Valley at the time. We rented a small but attractive condo. The first three months of living together were so bad that we thought it must have been a fluke. The second three months were as bad, so we quickly divided our possessions, broke our lease, and moved to separate apartments in the same town. Disruptive? Indeed, but it saved us from what would have a terrible marriage.
The following year (it was now 1986), I decided that the culture and environment in Sunnyvale weren't working for me, and I fondly remembered my days in Menlo Park, so I moved back there, to a mid-century fourplex. This move was the one truly "voluntary" relocation I made. Within a week of this move, I met the man who would become my husband.
Moves during marriage
It would take an entire memoir to explain what happened during our marriage, but it involved a seriously botched house remodel, two other homes, two apartments, a rented office for me, and least six moves in the seven years we were together, from 1987 to 1994. This is a primary reason why we got divorced, no surprise. The 1897 Palo Alto Victorian, which was his, became unlivable and unworkable at various times, and we moved for a year at time three times to other locations (a small house my husband had, and the two apartments). During one of the moves, I don't even remember which, a hereditary bone condition I didn't know I had manifested itself when I shattered several bones in my left foot by simply walking down a driveway. My women friends all came and unpacked my kitchen. Although I slowly recovered, I recall doing one more move while on crutches.
By 1993 we managed to finish the Victorian and buy a small 1950s ranch house in a transitional neighborhood (amazing to realize there was an affordable area in Menlo Park), where we moved. So as a result, after our divorce, my now ex-husband moved to the Victorian and I bought him out of the ranch house. I loved the beautiful area with lots of land and old oak trees, which was a good thing, because I had nothing but a futon, a sofa from a friend's garage, and a metal desk that my ex-brother-in-law, who worked for the state, "liberated" from the California facilities department.
As much as I loved the area and the home, it was in original condition and needed a ton of work. I am not handy and couldn't afford to hire people to do the work, so in 1999 the housing market was good and I sold the place. I moved to a small but pretty little condo in Los Altos. There I would have stayed, but I met Dick, and by 2004 we wanted to be together and looked at a new housing development in Santa Clara. We bought our current home in February but had to wait until July for it to be completed and move in. In the meantime, we worked on selling our respective condos.
Moves with drama
My condo sold a bit before Dick's, and there was a gap of two weeks before we could get into our new house. He hired discount movers who moved everything to the garage in his condo. This was fine, because my possessions had been in 965 square feet. His condo was larger, and he wanted to move everything in it, but I insisted we try to purge what we could. And we did, for days on end, until 3 AM on the final moving day. I was feeling especially tired and sluggish, and it turned out I had Hashimoto's disease (low thyroid), although I didn't know it at the time. I felt as if I was walking through water the entire move. The discount movers were no bargain. The Stickley chests I'd bought, the only really good furniture I owned, were scratched and gouged. One of the movers stole my American Express card, which they used to get gasoline and were caught.
The day after we moved in, Dick's sister called, saying that she and her boyfriend were coming up to northern California from San Diego and could they stay with us for a few days? We frantically unpacked the kitchen boxes, throwing items in cabinets at random, and I found sheets to use as curtains in the bedrooms. Despite this inauspicious start, we really love this home and are happy here. While downsizing perpetually is a topic on the table, we can't agree on where to move, so here we stay for now.
Moves for parents
When my father became ill in 2001, my parents decided to sell their home in the Oakland hills while he was still alive. Because they had moved across country twice and had already been thinking about downsizing, the decision wasn't as traumatic as it might have been. It's amazing how much my father was able to coordinate despite being desperately ill. My brother, sister-in-law, mother, and I sorted everything into "move," "store," or "haul" piles, and I also served as scribe to note where everything would end up. Somehow the house was sold and they moved into an apartment nearby, where, only a couple of weeks later, my father died. At first I felt sad that he died in an "impersonal" place, but was consoled that he did what he wanted to do.
After six months, my mother purchased a condo on Lake Merritt in Oakland. The family helped again, this time my sister-in-law and I unpacking her kitchen. Mom really enjoyed this place, but by 2018, most of her local friends and contacts had died, and as she approached the age of 90 she was becoming isolated. With our urging, she decided to move to a senior residence just down the block. It was amazing how much we still had to downsize. And, it was sobering how exhausted I felt helping out, even with good packers and movers. After a period of adjustment, my mother is happy in her new place, and I'm looking forward to her giving up her car this year.
The next move?
Heaven only knows what our next move will be, but when it happens I hope we have good movers and younger family members with strength and agility to help us. There were so many moves in my life, and it certainly was never dull!
Marian
I have recently retired from a marketing and technical writing and editing career and am thoroughly enjoying writing for myself and others.
Characterizations: moving, well written