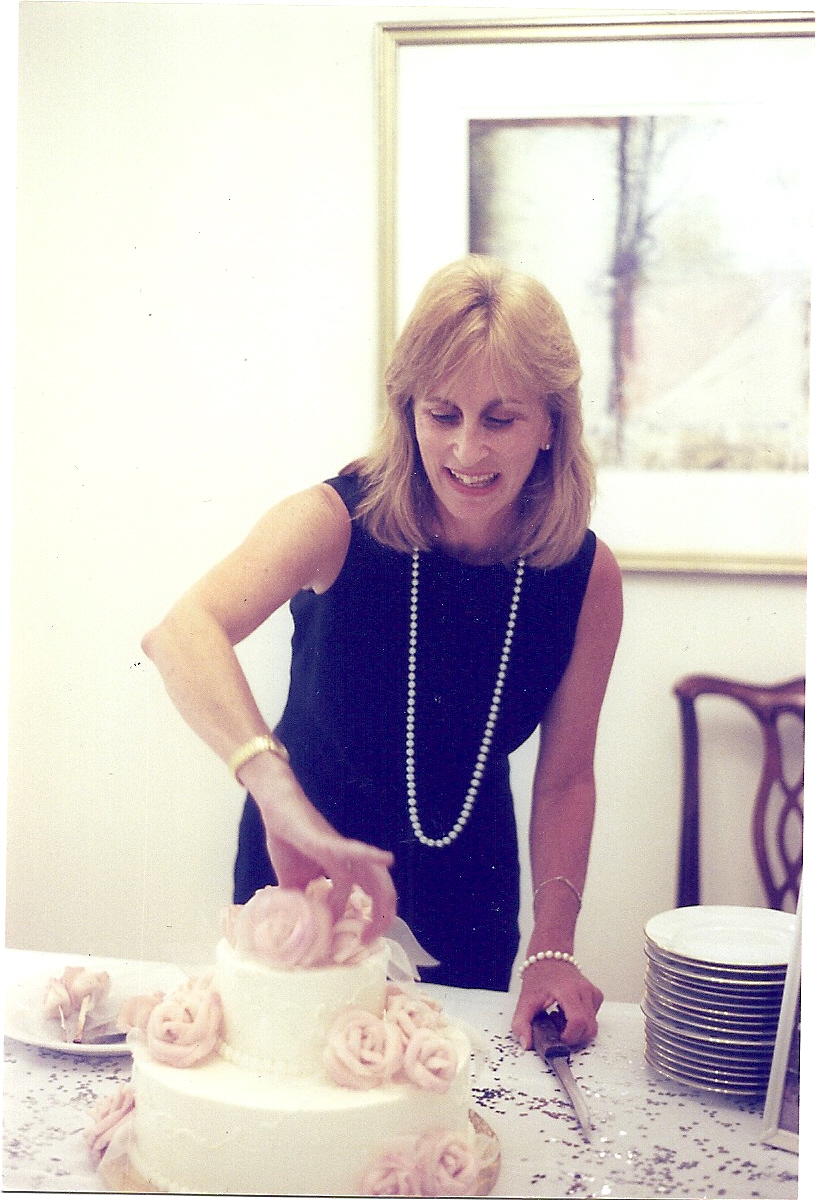 My older sister passed away in May  2015. There were just the two of us sisters in my family, and we had always been close. When my birthday rolled around in November of that year, it was the first birthday I would celebrate without her. No celebratory dinner, no funny card, no little gift, none of the traditions we'd always honored on each other's birthdays for decades. As the day approached I felt bereft and alone, even though I knew my husband would be there to celebrate with me. My grief still felt very new, very raw. The anticipation and dread weighed heavily.
There I am, waiting for my shampoo to begin, when my sister emerges from behind the curtain at the back of the salon.
The night before my birthday, my sister appeared in a dream. Here's what happened:
I was at the hair salon for the usual shampoo and cut. But instead of my regular hairdresser, one of the professional dancers from Dancing With the Stars was running the water and getting ready to wash my hair. (My sister and I both liked watching DWTS and had our favorite pros, and one of them was this guy.)
So there I am at the hands of a dancer, not my usual hairdresser, who in real life is the sweet guy who gave my sister a short spikey cut when she started to lose her hair during her chemo treatments. The two of them posed for a picture. In it, he leans over her, tattoos showing, big smile.
She is already looking frail, but smiles bravely, showing off her new 'do.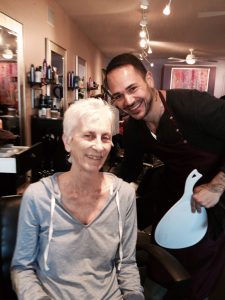 Having her show up at the salon, in a dream world anyway, kind of makes sense.
One thing about my sister: in addition to working a few days a week in an office, where she wore many administrative hats, she belonged to several volunteer organizations. She went to elementary schools and read to young children; she volunteered to "deadhead" the roses at a local rose garden; she pulled weeds in the garden at local Children's Fairyland—the inspiration for Disneyland; she handed out meals at Project Open Hand, and she ushered at local theatres. She was one of the busiest people I knew, always going to see a show or an art exhibit or to hear some kind of live music. She traveled whenever she could, either alone or with friends. No one could match her pace or her passion to keep moving.
Back to my dream: There I am, waiting for my shampoo to begin, when my sister emerges from behind the curtain at the back of the salon. Naturally, I am surprised to see her, because, well, she couldn't really be there. I had to ask her, "What are you doing here? Aren't you …"? I couldn't say it out loud.
She smiles and says, "I just wanted to check up on you." I suspect she is there to wish me a happy birthday, but she doesn't say it.
"Um, how are you?" I ask. She looked great: her hair had grown back and looked really pretty—kind of a short bob, which was always my favorite hairstyle on her. Sleek and neat, it framed her face nicely and was fuller than normal. She seemed to have gained back some of the weight she had lost during her illness. Always skinny anyway, the disease caused her weight to drop way down; she had reacted with dismay at each appointment's weigh-in. I kept track in a notebook as she inched closer to eighty pounds near the end. In my dream, however, she looked healthy and fit. I don't remember what she was wearing, but I could tell anyway.
I will never forget her answer to my question. To this day, it still makes me laugh.
"Oh," she says, "I'm great. Doing a little volunteer work, you know. And if I get tired, I just rest. It's fine." And that was it. She went back behind the curtain.
The next day was my birthday. She spent part of it with me after all.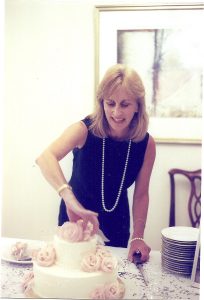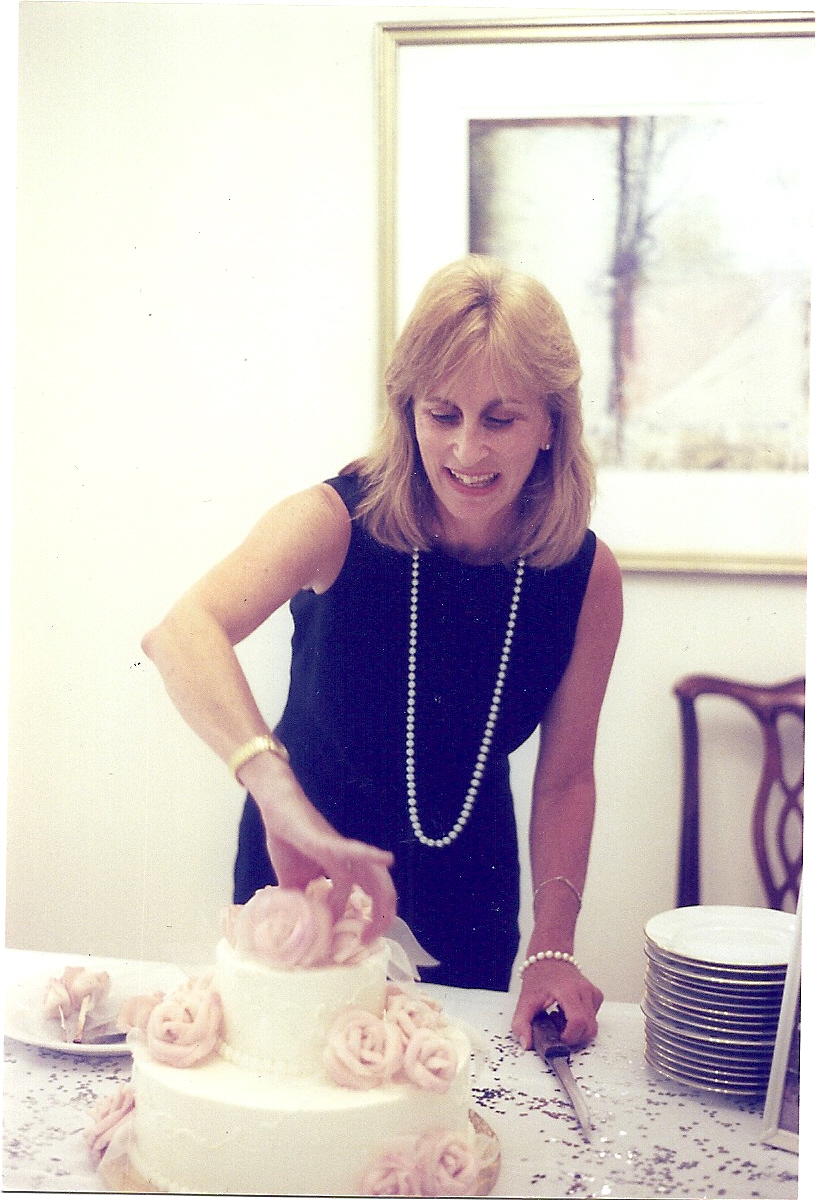 Risa Nye
Characterizations: moving, well written