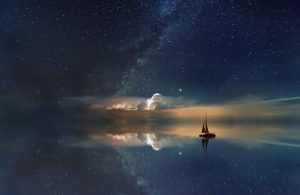 Freud told us our nightly dreams represent our unconscious desires and thoughts. Disney's Cinderella sang "A dream is a wish your heart makes." Eleanor Roosevelt told us, "The future belongs to those who believe in the beauty of their dreams." But not all dreams are beautiful. Everyone has had anxiety dreams, those repetitive dreams about being naked in public or showing up for an exam in a course you never took. And nightmares, so frightening that you wake up in a sweat or in tears, thankful when you realize it was only a dream.
Think back
… What were the dreams that were memorable to you, either for good or for bad? 
Share your dreams stories forward.
Start Writing