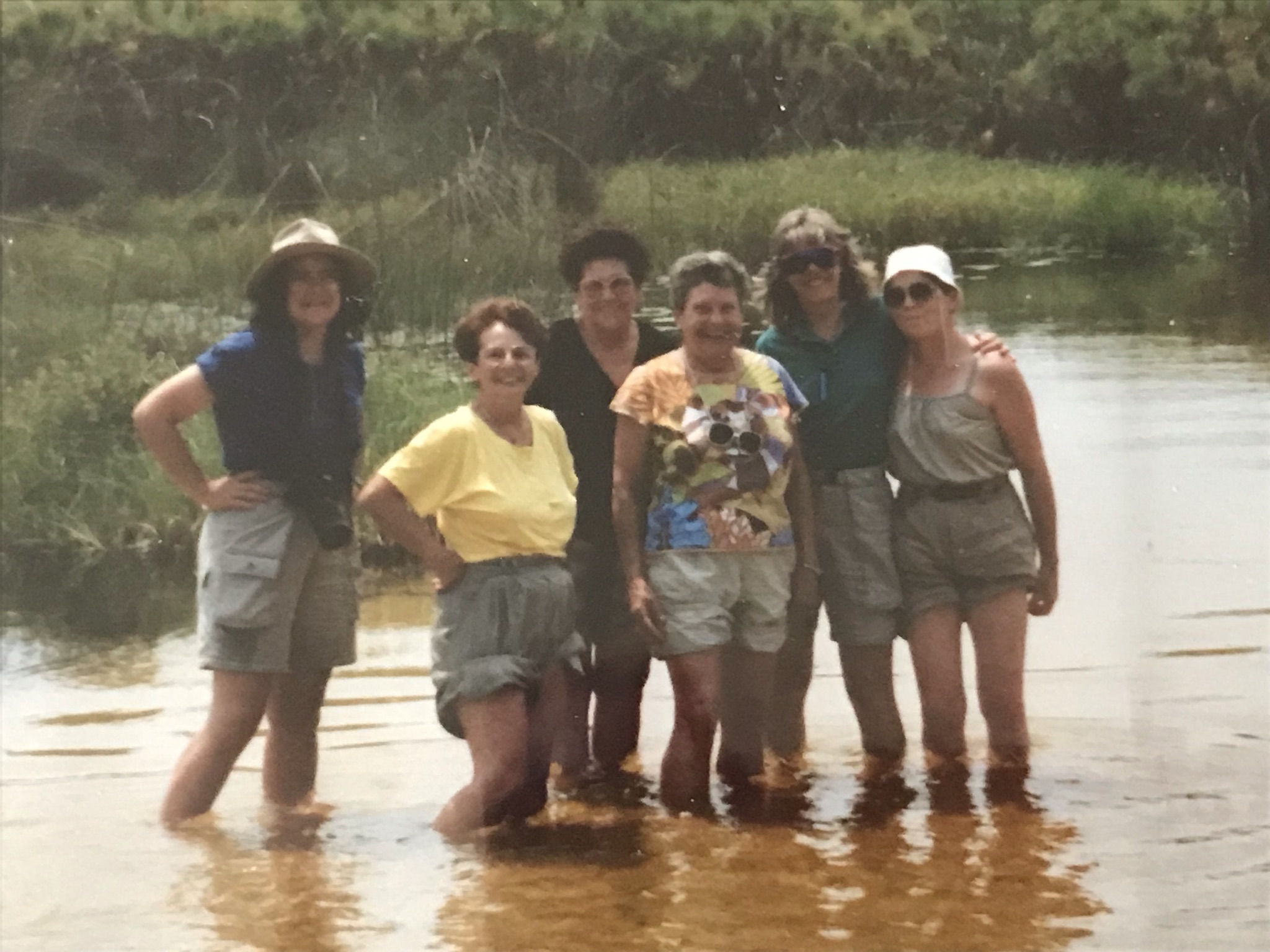 In 1989, there were several reports of tourists being killed while visiting game parks in Kenya.  When people found out that we were about to travel to Africa, they asked with alarm, "Should you really go?"  On the other hand, that same year a sniper was taking potshots at and killing motorists on I-580 through Oakland—the  very route I drove regularly to get to the hospital—prompting the question, "Should we stay?". We decided to take our chances on travel.
In 1989, there were several reports of tourists being killed while visiting game parks in Kenya. When people found out that we were about to travel to Africa, they asked with alarm, "Should you really go?"
Sally's friend, Farasha, had groused that no one ever visited her in Botswana, so when I took a leave from work we decided to prove her wrong.  We were sleeping in her guest room the morning after arriving when she burst in with the news that there had been a huge earthquake in San Francisco and the Bay Bridge had fallen down!  Phone call attempts were met with the recording: "Due to the earthquake in the area, your call can not go through,"  allowing us to expect the worst.  As it turned out, we had just dodged the "pretty big" one and we didn't have to abort our trip.
So we stopped by the travel agent's office in the Gabarone town centre and ponied up for a sheaf of vouchers to take us to a couple of safari camps in the Okavango delta.  This involved a sequence of ever-tinier planes, finally touching down on a dirt landing strip with an elephant waiting at one end.  We loaded into a jeep with our host Rolf and four German women tourists and drove by more elephants, impala, giraffes, zebras and even a lazy lion on the track to Camp Okuti.  Sally and I were high-fiving in the back seat. The animals didn't seem to care about tourists in a tin can and we felt safe the whole time we toured about, despite leopards and crocodiles and hippos and even a run-in with a one-tusked solo male elephant that involved Rolf slamming the jeep into a quick reversal to escape a charge.
The second camp was a "water camp" closer to the Okavango River.  Instead of a jeep, we used "makoro"dugout canoes to explore.  One day we went on a walking safari with Botselo, an enthusiastic young guide who knew the area intimately and even knew the scientific names of the plants, birds and animals.  As he paddled us over to the big island where we would hike, we asked if he didn't need some weapon for protection but he scoffed at the idea. The island should be fine.  However, he did let on that he had taken some ribbing from other guides because he and a previous guest—an 80-year old woman—had come across some Cape buffalo and they had to climb a tree.
We clambered out of the makoro and followed Botselo, watching as he examined tracks in the sand and hmm, it seemed there was a lion on the island.  He pinched up a bit of dust to scatter in the wind, to see if we were likely downwind.  Apparently satisfied, we edged onwards, sneaking up on a herd of grazing zebra and giraffes and then sitting quietly in their presence.  We crossed a marshy area and we're instructed to remove our "shoesies and socksies" until we reached dry ground, which we dutifully did, while I tried not to think about risks of schistosomiasis or venomous creatures in the water.
And then we saw the Cape buffalo.  They have a reputation as large, powerful, stupid and very dangerous creatures.  It was a good-sized herd, at least fifty, grazing in the tall grass in the distance.  Sally and I looked around for a tree—just in case—but they were sparse.  Should we find one?  "No, no,"  not to worry—as we carefully skirted the herd but kept a worried eye on them.  They did seem to be getting closer, maybe noticing us, maybe even starting to move more quickly.  We edged closer to a possible tree and, as the beasts drew nearer, at last Botselo said, "Okay, now we climb the tree!"
Adrenaline is a wonderful thing.  We have no idea how we got ourselves up that tree, though Botselo did help, but there we were perched among the branches with the buffalo milling about directly below for what seemed like a very, very long time, lowing dully.  With nothing to do but wait it out, we unwrapped sandwiches and ate them, reflecting on the wonderfully accommodating tree.
Later, back at camp, sitting around the fire, we debriefed and made small talk with Botselo.  He was a bright and engaging young person—did he have plans for the future?  Did he want to travel?  He told us about some friends who had visited New York and we wondered if he had been too.  "Oh no," he replied, shaking his head with a bit of a startle, he would never do that.  He seemed so adamant, we had to ask, "Why not?"  He emphatically responded, "It's too dangerous!"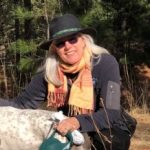 Khati Hendry
Characterizations: funny, moving, well written