I am probably going against the tide of opinion when I extol the very good service I have received from the Unites States Postal Service (USPS), the Massachusetts Registry of Motor Vehicles (RMV) and, dare I say it, Amazon.
The USPS has always done well by me. I cannot recall even one missed piece of mail. I find the prices reasonable and the peoples behind the counters and at the wheels of their delivery vehicles to be friendly and always helpful.
The most difficult time I ever had with the RMV was upgrading my Driver's License to the newer 'The Real ID' and even then I was allowed to leave, go get that one last missing piece of information and I was able to return to the same representative – without having to re-wait in line.
Amazon, ah Amazon; it has been said that retailers offer customers multiple choices because to do so increases the overall sales of all their products and Amazon certainly does that. But their real test was 'How do they handle returns?' Well I for one was pleasantly surprised; the manufacturer of the product did not respond to any of my usage questions but Amazon allows returns easily – so easy that I had to only notify them online (which was how I has ordered the item) and then just leave it outside on my porch (where is was originally delivered) and they came and picked it up without any additional assistance from me. The credit to my account was immediate. Nice.
I live a charmed life.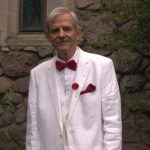 Kevin Driscoll
(Mostly) Vegetarian, Politically Progressive, Daily Runner, Spiritual, Helpful, Friendly, Kind, Warm Hearted and Forgiving. Resident of Braintree MA.
Characterizations: been there, right on!