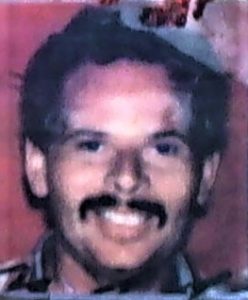 We Lived outside the box!
Hello Everyone, When I was DJing in Salt Lake I Worked For This Gentleman that Had his own DJ service With 2 vans. He moved to Provo. Utah. He eventually Gave up the service. But Not Before I played for more weddings and jr. highs and LDS Stake centers in Provo and the Star Palace Discotech. later He created his own printing service in a beautiful turn-of-the-century red brick building that had other businesses preside there too. He certainly had the business sense. Well, The Mormon missionary center at Brigham Young University would take the city bus the long way through downtown Provo then out to the Orem shopping Mall to buy books at the Deseret Book Store. it took about an hour and a half with all the stops along the way, for the city bus to get out there. Well, my business friend had the brilliant idea to take the 2 vans and pick up the missionaries and take them directly to the Orem shopping center saving the missionaries an hour and a half which was a big deal to them, So with insurance and vans in hand we pulled up to the rear doors of the missionary center and here they came, young men and woman hopping into our vans and off we would drive to the Orem mall then wait for them and head back. Even The senior missionary couples rode with us. One the way back the missionaries would pull out their rock and roll cassettes and plead with me to play them on the van player. I was delighted to do so even went a long way back so they could hear the whole album and they gave me an extra tip"What made it legal under the law was that we would just request 'DONATIONS'.  We Even Got Our Picture on the front page of the BYU times. A Weekly rag.– to be continued— I'm back, well the Provo city bus company was having none of this, so they sent their daughter to ride with me and to try to get me to say those 3  lovely words" We Are Charging" Well I was on to her.  So finally they got us to shut down but then they started a bus service directly to the Orem shopping Mall.  And wasn't THAT the whole idea really. To save those missionaries time on their daily schedules. . thanks for reading.
Dj discOworm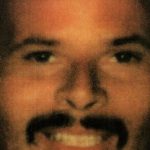 dj discoworm
born in Boston in 1950 father was a country and western DJ L.A. Basin.I started my record collection when 13. always buying records having parties around 80 people in 70 Salt Lake . Played Sly and family stone, while we all got stoned. police came. we all crawled out the back windows and doors. lived in Dinwoody Mansion. 1974. dJ at a lot of LDS events.New Years at Ogden Conference Center.
It Looked Like A Big round space ship .wired tv to stereo to watch dick Clark NYE
Tags: dj discoworm
Characterizations: funny