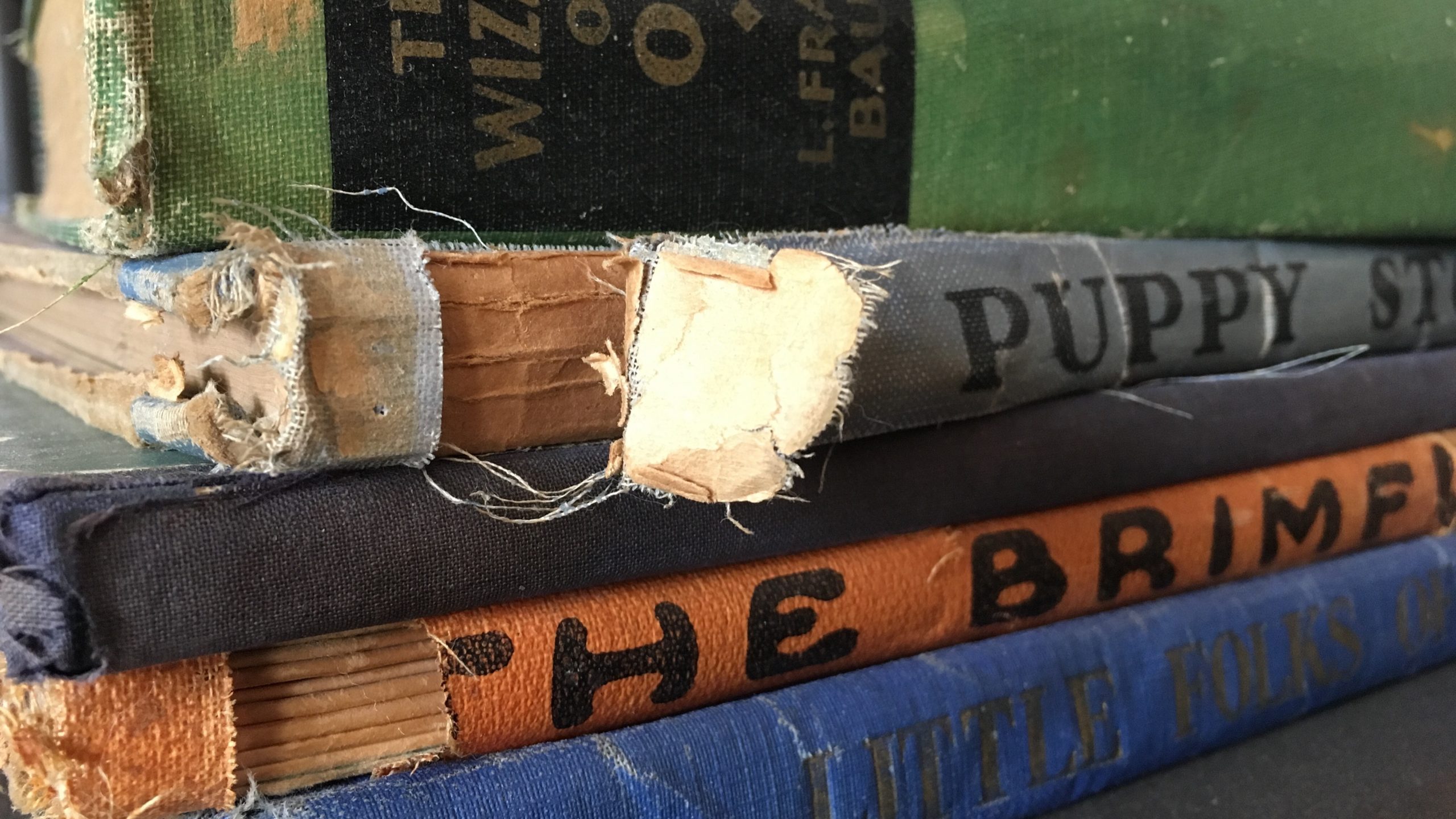 I still have a stack of some of the books that sat on my shelf as a child. I just can't part with them. My very favorite was Heidi by Johanna Spyri.
There are a few others I no longer have but still remember vividly…a Hopalong Cassidy book that you read while listening to the 78 RPM record, and whenever his horse, Topper, would whinny, that's when you'd turn the page.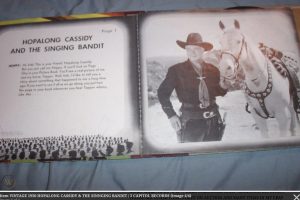 Another book that's missing that I wish I still had is The Ugly Ducking. Because I just discovered something about it that makes it particularly interesting to me.
I've been working on my memoir for years…not so much with the expectation of getting it published but to help me make sense of my topsy-turvy life. I just wanted to write it. But I also wanted to write it right. I've participated in workshops, read countless memoirs and how-to books (surprisingly, at least to me, Stephen King's On Writing being one of the best!), visited innumerable websites to that end, and the one thing that has eluded me is my ability to nail what's known as the "narrative arc." As we Retrospecters all know, a well-conceived arc is what makes every story ultimately satisfying.
A typical arc looks like this: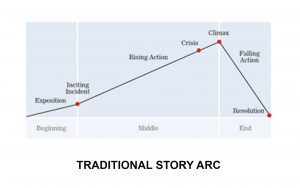 Try as I might to squeeze my story into that shape, it was impossible. There are a few variations but still, no dice…until I found this. Turns out my arc most closely resembles the Hans Christian Andersen classic, The Ugly Duckling. written in…1844! Here's what that looks like: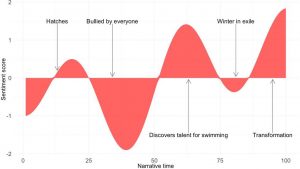 Now that makes a little more sense! There's even a name for it: The "double man-in-the-hole" arc. Whatever. But now I have faith in what I'm doing. My arc does make sense…as proven by millions upon millions of readers!
Studying fairy tales reveals pretty much every arc there is…seems there's nothing new under the sun.
Speaking of which, here's what Kurt Vonnegut has to say about one of our old favorites, now thankfully out-dated.
https://www.youtube.com/watch?v=oP3c1h8v2ZQ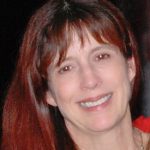 Barbara Buckles
Artist, writer, storyteller, spy. Okay, not a spy…I was just going for the rhythm.
I call myself "an inveterate dabbler." (And my husband calls me "an invertebrate babbler.") I just love to create one way or another. My latest passion is telling true stories live, on stage. Because it scares the hell out of me.
As a memoirist, I focus on the undercurrents. Drawing from memory, diaries, notes, letters and photographs, I never ever lie, but I do claim creative license when fleshing out actual events in order to enhance the literary quality, i.e., what I might have been wearing, what might have been on the table, what season it might have been. By virtue of its genre, memoir also adds a patina of introspection and insight that most probably did not exist in real time.
Characterizations: funny, right on!, well written