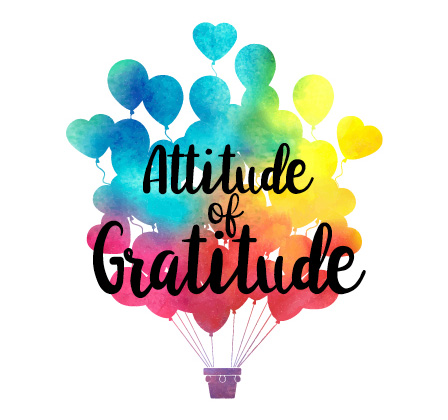 How is it that I had never heard  the phrase "An Attitude of Gratitude" before?  Now, thanks to Retro and a little googling, I realize that it has long been a "thing" (for lack of a better word), and one that is perfectly encapsulated in its internal rhyme.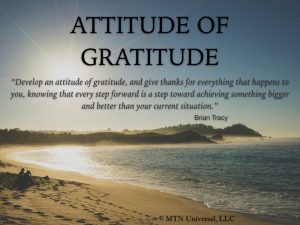 Even more broadly, until this prompt — and incredible as it may seem given its very name —  I had never thought about Thanksgiving in terms of "Well, what am I thankful for?"
To be clear, I have often had personally thankful thoughts, but not in the context of this holiday.  When I thought of  the message of Thanksgiving, what it conjured up for me was the famous Norman Rockwell World War II poster: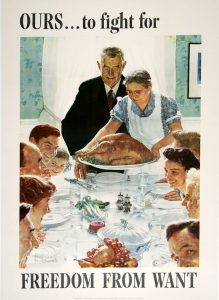 I certainly took the caption "Freedom From Want" to heart, but only in a collective way — i.e., as it applied to all Americans and, indeed, to all citizens of the world.  I never thought about it personally, even though I am, of course, thankful not to be wanting. Indeed, I am hard pressed to remember a past Thanksgiving when I specifically reflected on anything I was thankful for — save for the one Thanksgiving when I was in college and my mother mercifully released me from our post-feast dining room nightmare of right-wing uncles and drunken aunts (as I've recently told) to enable me to drive off to visit my girlfriend on Long Island.
In short, and to repeat myself, I had never thought about Thanksgiving in terms of "What am I thankful for?" Given this myopia, I am, at the very least, thankful to Retro for encouraging me to consider this profound question now.
And, as I further reflect on the prompt, I find that I am nearly overflowing in my attitude of gratitude.  I simply have so much to be thankful for.  Here's a cute (if not entirely accurate) graphic of my gratitude: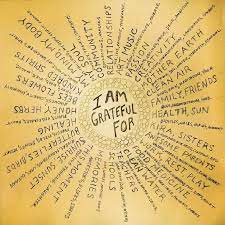 Were I to try to list everything I am thankful for, it would be impossible. Here are just a few, and pretty obvious, ones:
    .  Those whom I love and love me. My wife, daughters, brother and a few special others.  They know who they are.
    .   My many and dear friends.  They also know who they are.
    .   Always having been free from want.  (With a hat tip to Norman Rockwell; see above.)
    .   Being in incredibly good health.  Knock on wood.
    .   Not being a member of an oppressed group. I simply can't imagine…..
    .   Enjoying the freedoms and rights of being an American.  As much as I rail about and despair for our country these days, I am at least grateful to be able to freely express my views about what total *ssholes Trump, Republicans, SCOTUS, anti-vaxxers, "Christian" fundamentalists, ad nauseam, are.
Anyhow, these are just off the top of my head.  There are many more and, indeed, I think there are very few things I am not grateful for — other than those aforementioned *ssholes, of course.
So, although I am writing this a little before Thanksgiving, I promise I will pause at some point that day, with an attitude of gratitude, and be thankful for many, many things.
And let me now express my thanks, again, to Retro for, literally, prompting me to be thankful.
______________
p.s. My wife loaned some fancy earrings to her wonderful personal trainer, Janet, for her daughter's recent wedding.  By pleasant coincidence, Janet just returned the earrings and gave my wife a few presents including a "thankful" pillow.  Particularly since I never seem to be able to find appropriate images for my stories, and this pillow nicely reflected the current prompt, here is a picture of it: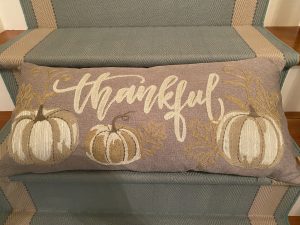 John Shutkin