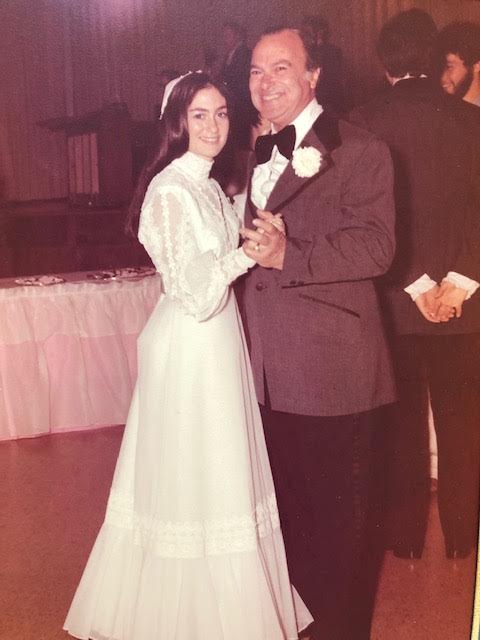 My dad was a genuinely nice guy. He worked a lot when I was young, but we became very close when I went off to Brandeis and he left the auto industry. Ironically, we had more time to talk then. As many in my family knew, there was nothing one couldn't say to him. He was a great listener, kept secrets, gave good, fatherly advice, even if I didn't always follow it. He was a man of simple pleasures. He loved his family, a drink (Seagram's 7 or Crown Royal) when he came home from work, to watch his favorite sports teams on TV, to play as much golf as possible, and a good card game (poker and bridge). He (along with oldest brother Art) was the family photographer. Therefore, there aren't many photographs of him. He was always behind the camera. And he was so good at listening, that I didn't think to ask questions of him.
He was the youngest of eight children. He went into the Army Air Corps in January, 1941, eleven months before the outbreak of war. I have a letter from his oldest sister, Pauline, chastising him for that move – what happens if the U.S. doesn't enter the war? What then? He loved his time in the military. It simulated a family unit for him. He stayed in touch with his commanding officer until the day he died. My brother and I found his Christmas card list on his desk when we cleaned out his condo. I took up that correspondence as a form of devotion.
Dad was born on November 23, 1913. His mother was bipolar. There was no medication for the disorder then. My grandmother Lizzie had her last two children to "cure" her. It was observed that her mood swings were less severe with the pregnancy hormones onboard.
I used to tell a feeble joke that I'd be crazy too if I had eight children. But it wasn't funny. The family tried to soothe her. I've heard stories that she came after my grandfather with various implements. One cousin told me it was the pestle from a mortar and pestle that Aunt Pauline later owned. Another cousin told of Lizzie coming at Sam with a kitchen knife. I gather my grandfather liked the women.
Lizzie was first institutionalized when my dad was eight years old and permanently when he was twelve. Another sister was called home from college to tend to the household and the boys who were still at home. Lizzie outlived Sam by four years. My parents were newlyweds when his mother died. My mother told me that Dad sobbed in her arms. He was a sentimental man, but that image haunted me.
It never occurred to me to ask my father what that felt like; how had he coped with the loss of his mother at such a young age. Yet she wasn't dead. Indeed, there is a family photo from 1926 of all of them together. She lived twenty more years.
But she was no longer a presence in his life. And if she was, it must have been confusing. One out-of-town cousin told me she visited Lizzie in the sanatorium. Lizzie demanded her granddaughter pull up her dress to prove her underwear was clean. Such irrational behavior must have been bewildering for a little boy who craved his mother's love. I even have two letters written by a doctor from the sanatorium, passed from one sibling to the next; an update on their mother's condition. I never thought to ask my father how that affected him. I'm not sure he processed it.
Dad died, suddenly, on January 3, 1990. I was the last person to speak with him. His oldest sister Pauline had been buried that day. The family was in shock. How could they lose the oldest and the youngest just days apart. There was so much left unsaid between us. I was bereft.
I couldn't let more time pass. His death prompted me to contact his surviving siblings, his surviving first cousins and my own close cousins to try to piece together a family history. It took me two years (I had very young children at home and when I began the project, I didn't even have access to any form of word processing. At first, it was all done by hand). The last person I wrote about was my own father, putting together the comments from all my cousins. Though no one would answer my questions about growing up with or without their mother, I realize that I had written Dad's eulogy and could finally let him rest in peace.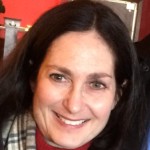 Betsy Pfau
Retired from software sales long ago, two grown children. Theater major in college. Singer still, arts lover, involved in art museums locally (Greater Boston area). Originally from Detroit area.
Characterizations: moving, well written