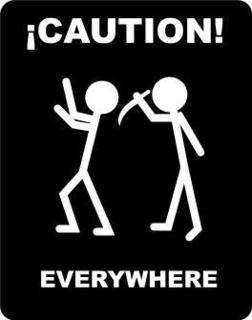 They smilin' in your face
All the time they want to take your place
The back stabbers. . . .
What follows is not the only story of betrayal that has occurred in my life, but let's just say that it's the only one that I'm willing to make public. Putting out on the internet any of the other stories that come to mind would be an act of betrayal in itself. So this is the one you are getting, and even here I have declined to name names.
I started 7th grade at a new school in a new town where I didn't know anybody. In elementary school I had always had lots of friends, and I was sorry to leave them behind in pursuit of a better education. The transition was a little rocky, but I soon became best friends with a girl I'll call Kay, because that was her initial. We were inseparable through 7th and most of 8th, but gradually she was moving into the popular crowd and I was not. She started hanging around with another girl I'll call Em. I knew Kay and Em had become friends, but I never thought to worry about whether it threatened my relationship with Kay.
One night, Kay called me on the phone as she often did, to talk about homework, and gossip, and all the usual stuff. She told me that she and Em had had a big fight, and then started ranting about how terrible Em was, and saying she didn't like her any more. She kept asking me to say what I thought of Em, and surely I must have had some bad experiences with her too. I was never one to be discreet, and if I had known anything bad about Em, I certainly would have blurted it out. But luckily for me, Em had never done anything bad to me, and all I could say was that she had always been nice to me and I was sorry if she was being mean to Kay. It turned out that they hadn't had a fight at all, and that Em was on the extension listening to everything I said. I was being tested, and if I had said the wrong thing, I would have ended up in social hell.
I was pretty shocked when I found out what they were doing. To them this seemed like an acceptable way to behave. Lawyers would call it entrapment, but of course I didn't know that then. I just knew that I felt betrayed by the girl I thought was my best friend.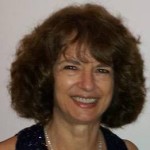 Suzy
Characterizations: been there, moving, well written