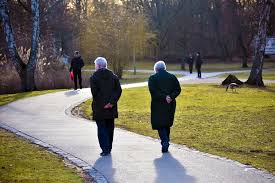 Summer reading.  I know that "beach read" is a thing, as we say now, but the term has no currency for me.  For the life of me I can't remember any time at which summer fare was any different from any other time of the year.  What's more, "summer reading" for me means only one thing: the mandatory summer reading program of my prep school.  Students were required to read eight books each summer, to be chosen from a list that, while not stingy, contained nothing light.  The Rise and Fall of the Third Reich?  Yep.  Due to its length it counted as three books.  For each book we had to write a brief report, and I do mean brief.  Our summer reading packets included eight lined 5×8 postcards, so we had limited space in which to convey convincing evidence that we had indeed read what we claimed to have read.  I don't know what happened  at the school upon receipt; I suspect that there was a direct route from the mail box to the circular file.
. . . it looked to be some form of ritual, the Shunning of the Water
And "beach" read?  I've not been a beach person since a memorable, and infamous, spring break in Ft. Lauderdale during my senior year in prep school.  No reading whatsoever.  And no beach subsequently could hold a candle to it.  I wonder just how many people now do in fact read on the beach.  When I first moved to the Hudson Valley I lived in a condo that had a pool.  Whenever I went there was at least one person, usually more, who stood in the water at about waist depth at one side of the pool or another, book in place on the edge of the pool, happily combining reading and cooling.  Occasionally there were as many as ten at a time, and it looked to be some form of ritual, the Shunning of the Water.
But upon further thought, when I hear "beach reads" I immediately think of beach readers.  My parents.  Right after I graduated from college they moved from upstate New York to south Florida, Naples, on account of my mom's health.  My dad, a physician, shifted from general surgery to emergency room physician.  Summers in south Florida are brutal, and my parents would repair to Cape Cod.  My dad worked out additional shifts during the rest of the year so that they could be away for three months.  They rented a cottage, the same one year after year, at West Dennis on Nantucket Sound not far from Hyannis.  There's was a simple routine: primary activities reading and walking.  They were the literary version of the Sprats: Dad read only fiction, Mom non-fiction. Endlessly.  They walked twice a day.  The beach was walking distance away, and the beach extended a great distance. They stayed off the sand but instead walked on the access road that ran the full length of the beach.  And talked about what they were reading.  While their choices of genre differed, their enjoyment of hearing about one another's reading never waned.   Perhaps they had the best of both worlds.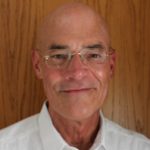 Tom Steenburg
Retired attorney and investment management executive. I believe in life, liberty with accountability and the relentless pursuit of whimsy.
Characterizations: moving, well written