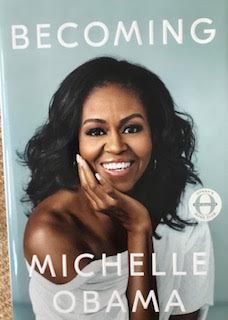 Truth be told, I do very little reading these days. I used to love to read and long ago, I read a book a week, but my eyes have betrayed me. I developed severe dry eye 30 years ago and did all I could to maintain my vision. I cauterized my lower tear ducts shut to try to preserve what tears I am producing. I gave up contact lenses long ago. But nothing seems to help, including the various artificial tears I try. My vision is frequently blurry and (counter-intuitively), my eyes tear-up a lot, which also impedes my vision.
I try to read the Boston Globe daily, read parts of the New York Times on-line. Writing and reading for Retrospect takes a toll on my eyes and time. I can't honestly remember the last book I finished, and I have a long wish list.
I usually read junky magazines at the beach, ones that I don't mind if they get streaked with sunscreen. All my friends are in book groups, some in multiple, but I could never keep up.
However, this summer, I have two wonderful books with me on Martha's Vineyard and I sincerely hope to read both. At the top of the list is "Becoming", Michelle Obama's autobiography. Not only do I admire this woman enormously, but the book was at the top of the best seller list forever, so I know it is well-written and she has a lot to say. I already know much of her life story, but still want to see how she presents it and the book was a birthday gift from a friend, so has special meaning.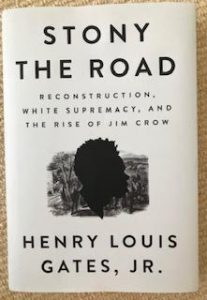 The second book is "Stony the Road" by Henry Louis Gates, Jr. a frequently-spotted celebrity here on the Vineyard, riding his special bike with friends (he has hip problems), attending all the best parties, speaking at forums; out and about. We saw his mini-series on Reconstruction and its aftermath on PBS earlier this year. I was so ignorant of the horrors that followed the brief, successful period of Reconstruction (we all think it was NOT successful) that caused a back-lash and ushered in the Jim Crow laws and much of the divisiveness that we live with to this day, so when I saw a review of his new book, I ran out and bought it as a companion to the series. I think it will further illuminate that period and how we got where we got to.
I am fascinated by history; of our country, of ourselves as people. Everyone has a story. I tell mine each week. We only have to listen to each other to learn a bit more and take stock of the world we live in. Listen and learn; we would all be better off if we did these simple, yet difficult tasks.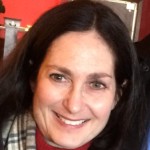 Betsy Pfau
Retired from software sales long ago, two grown children. Theater major in college. Singer still, arts lover, involved in art museums locally (Greater Boston area). Originally from Detroit area.
Tags: Michelle Obama, Henry Louis Gates, Reconstruction, Jim Crow