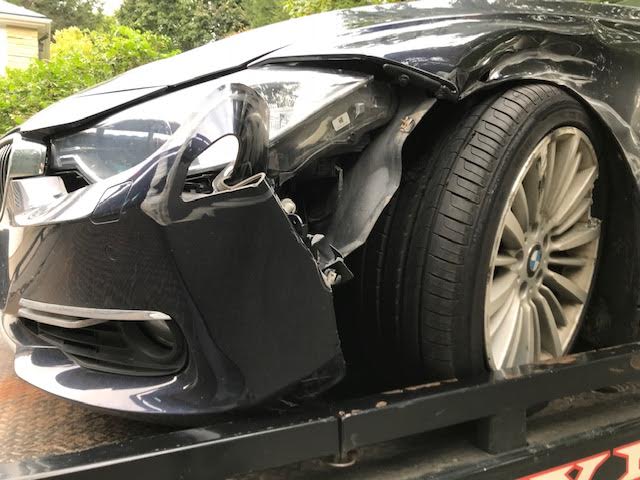 My car radio is always tuned to an NPR station, so I stay informed as I drive around, though in my daily life, my driving tends to be limited.
On the day we left Martha's Vineyard in 2018, the US was embroiled in the Brett Kavanaugh debacle. I packed everything as quickly as I could. We were on an afternoon ferry, so I watched with rapt attention as Christine Blasey Ford described her assault in detail, the most chilling point being the derisive laughter of her tormentors. She was calm and dignified after all these years.
Brett Kavanaugh, on the other hand, stood out for his bull dog aggression toward some members of the Senate Judiciary committee and for blatantly lying under oath (yes, we can all google the "drinking" terms like "boofing" or "devil's triangle" he was asked to define). I am significantly older than Kavanaugh, didn't go to a fancy private high school, didn't drink at all in high school and not much in college. Weed was our drug of choice when I was that age, and despite some of the antics I've described on Retrospect, I have always liked to be in control. I rarely did anything to excess, so his boorish ways were foreign to me. His demeanor during the hearing did not endear him either. He was playing for an audience of one: the biggest boor in the US and the orange Cheeto liked his performance and bore down on his loyal minions in the Senate.
We came home later that day as the debate raged all week. My life continued while the "investigation" went on. I saw friends from back home in Michigan, who visited for a few days, then I prepared for two upcoming weddings, one on Sunday in Boston, then on Monday we would take off for England; a chance to visit David, but the real reason was a wonderful wedding with a rehearsal dinner cruise on the Thames, then bus out to the Cotswolds to an incredible farm for a magical wedding on that Thursday. I needed to get my hair cut and colored to be ready for the festivites!
Heading into Boston on the Mass Pike, I turn into the tunnel under the Prudential Center, a sweeping curve that takes me to my exit, ending right by the finish line of the Boston Marathon, and very close to my hair dresser. I had taken my favorite Core class at my gym, had a quick bite of lunch, shower, then off to my 2 pm appointment. I was on time, not rushed. But I listened to commentary on NPR about the whole Kavanaugh appointment and investigation. I became increasingly agitated, my hands gripped the stirring wheel ever more tightly. Perhaps I even shouted once or twice. I was distracted as I approached the first curve.
I have driven that stretch of the Mass Pike thousands of times but on that particular day, it did not have my undivided attention. The commentary on NPR did. I was really riled up; I bounced my right front tire off the curb of the highway, probably doing around 60 miles/hour. The force of the hit propelled me sideways into a large delivery truck to my left. I scraped against him, demolishing my left front tire and wheel well, then scraping the whole left side of my car. He was MUCH bigger than I was and could absorb the blow of my car. We hung up together for a moment, then he pulled out in front of me and we came to a stop. I was shaken, but unhurt. I turned off the radio immediately, called 911. The operator said it would be handled by State Troopers, not the local police and she would call them; stay in our vehicles. Damn straight. I would not get out with cars whizzing by at 60+ mph!
I reached across my front seat and got out my license and insurance info, then buckled my seat belt again. The truck driver got out of seat, came to the back of his truck, pulled it open and called out to me to see if I was OK, which I was. He seemed fine too, as I could see that he was moving well. I apologized to him. The accident was clearly my fault. I called the hair salon to say I would not make my appointment and would call to reschedule as soon as I could. They were kind and concerned.
Traffic backed up. The trooper arrived, along with an ambulance and fire truck. I rolled my window down, she leaned WAY over (perhaps to smell my breath). She asked what happened. I described it as I did above (minus the part about being aggravated about Brett Kavanaugh). She asked if it was my fault. I acknowledged that it was. She took my and the truck driver's info, wrote it down herself to exchange with each other. The medical team asked if we were injured. We both declined medical attention at the scene and they moved on. I got a ticket and waited for a tow truck. With the flat front tire, my car couldn't be driven.
About 15 minutes later, Perfection Towing, from Watertown, showed up with a flatbed. We've used them in the past and they are good. The driver was friendly and Watertown is one town over from Newton. He gets off the Pike at the same exit I use to go home. I asked if he could possibly drop me at home before taking my car to his lot. He wasn't supposed to. Dan was at Brandeis for the afternoon. I would have to Uber home. The driver was slightly past the exit when he relented, turned around and drove me home. SO nice of him. It took him 15 minutes out of way, but I SO appreciated it. It also gave me a chance to look at my car (up on the flatbed) and take photos of it. I saw it one last time, in the body shop in Ashland, 45 minutes away.
The first estimate came back just under the amount to "total" the car, but once it was opened up and they found internal damage as well; it was a goner.
I was able to get an emergency hair appointment for color and cut on Saturday, just before the first wedding, so looked great on Sunday and flew to London on Monday. That trip was glorious; both excellent time with David and a sensational wedding in London and the Cotswolds. Here I am, dressed and ready for the wedding procession to begin.
Eleven months to the day after the accident, I received a letter from an insurance company, claiming the driver of the truck had incurred an injury and was suing me or my insurance company for damages. Funny 'bout that. He turned down medical attention at the scene, was not hit from the front or rear, I bounced off his big truck, he was well enough to get out of his seat and check on me. Could it be because he was a young kid in his 20s and I drive a BMW? I responded with the my original accident email report to my insurance agent, denoting that I had scraped the side of his truck and haven't heard anything since.
I now turn off NPR as I drive the turns of that tunnel. I pay close attention and reduce my speed and stress. Brett Kavanaugh was a done deal and I didn't have to invest so much of myself into the story. But that's who I am. I care about people and the path this country is on.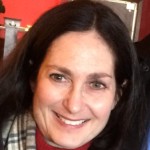 Betsy Pfau
Retired from software sales long ago, two grown children. Theater major in college. Singer still, arts lover, involved in art museums locally (Greater Boston area). Originally from Detroit area.
Characterizations: well written