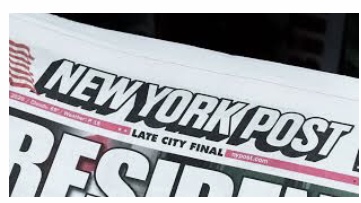 When I was a girl growing up in the Bronx dozens of daily and weekly newspapers were being published in New York City.  My parents read the Times,  the Herald Tribune.  and the New York Post which was delivered to our house every afternoon.
The Post was founded in 1801 by Alexander Hamilton as a broadsheet then called the New York Evening Post,  and is now the oldest daily newspaper in the country still in operation.   During the 19th century it was famously edited by the poet and abolitionist William Cullen Bryant,  and over the decades many other editors put their stamp on it.
During the 1920s the Post hired it's first female reporter Clara Savage Littledale,   and also hired as drama editor Wielella Wardorf,  and thus the first woman to hold an editorial position.
In the 1930s the paper's name was changed to the New York Post,  and in 1939 Dorothy Schiff,  an avowed liberal became editor,  and under her leadership the paper supported liberal causes,  trade unions and social welfare.   In the early 1950s during the Joseph McCarthy hearings the Post harshly attacked the Wisconsin senator.
During those years many illustrious figures wrote for the paper including Drew Pearson,  Eleanor Roosevelt,  Pete Hamill,  Eric Sevareid,  and the journalist and educator Max Lerner who used his column to espouse his liberal political and economic stance.  (Later in the 1960s Lerner taught my husband's American Civilization college class at Brandeis.)
But the Post columnist I remember best was the Black writer and poet Langston Hughes whose wonderful Simple Stories first appeared in the paper and were later anthologized.
Then by the 1970s the Post was the only surviving afternoon daily in New York,  and with rising operation costs,  and mounting competition from radio and TV news,  it was losing money.    In 1976,  Schiff sold the paper to the wealthy Australian media tycoon Rubert Murdock.
Now a right-wing tabloid,  and supposedly Donald Trump's favorite newspaper,  the Post would be unrecognizable by my folks if they saw it today.   And indeed it was a very different newspaper I remember my father reading as he sat in the big green club chair in our living room.
With his feet up on the ottoman and me on his lap,  we'd put our heads together over the sports page as we checked the baseball box score.
Dana S. Lehrman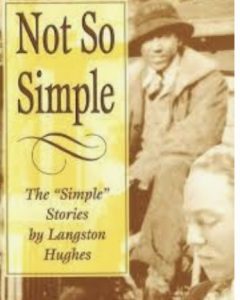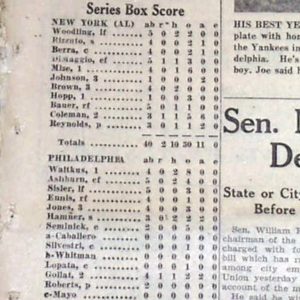 Dana Susan Lehrman
This retired librarian loves big city bustle and cozy country weekends, friends and family, good books and theatre, movies and jazz, travel, tennis, Yankee baseball, and writing about life as she sees it on her blog World Thru Brown Eyes!
www.WorldThruBrownEyes.com
Characterizations: moving, well written