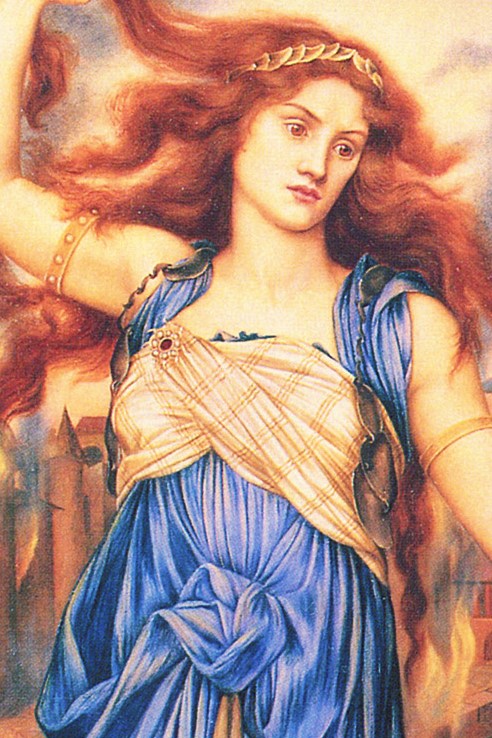 Hello, Cassandra here … remember me from the previous pandemic stories? Marian, my friend from the future, wants you to know she doing fine but is taking a much-needed break from reality. She has asked me to pitch in and let you know what's going on and where we are headed. As she put it, most of the country got cleared for take-off too early and is experiencing a very hard landing. (Because I'm from ancient Greece and I'm not supposed to know what an airplane is, Marian explained the metaphor to me. I'll pass on that experience, too many reminders of Icarus.)
The point is, half our testing is useless, and even Cassandra doesn't have any idea which half.
So here we are in the middle of summer and circumstances are changing day by day, and not in a good way if you live in the southern or western US. Our leaders are MIA and driven by politics, and too many of us have been careless.
Here are my new predictions for the next three to six months:
Will there be more restrictions and lockdowns? Probably, although likely short of a full-scale lockdown again. Expect more of the same, and when you leave the house, please wear a mask, no exceptions.
What about socializing? Don't even think about the gym or an indoor restaurant. Outside, conduct yourself very carefully, masked and six feet away from others. If I were socializing, I wouldn't eat or drink, but keep my mask on. And, I'd check out the other people's activities. One of my friends wanted to have an outdoor coffee but was on an airplane a couple of days ago. I'm not seeing her for 14 days.
Will there be a vaccine by the beginning of 2021? Most likely yes. How effective will it be? When will it be produced and distributed? When will you actually be able to receive it? These are things that even Cassandra can't predict. However, Marian's old company, Becton, Dickinson, is gearing up to produce a mind-boggling number of syringes for when the time comes.
Any news on the testing front? The technology isn't bad, but the supplies are lacking, and notification and turnaround are the biggest problems, rendering a lot of tests useless. It's possible that pooled testing could speed things up.
On that topic, Marian asked me to tell you about her encounter with Covid-19 testing. Don't worry, everything turned out well, but what happened to her shows exactly why we are going off the rails. (Marian, what are rails?)
Encouraged by her physician to get lab work for her annual checkup (and then have a telemedicine appointment), Marian visited a small satellite facility of a major lab, by appointment. Much safe than a hospital lab, right? She and the phlebotomist were masked. She entered, had a blood draw, and left, which took all of seven minutes. Exactly a week later, a FEDEX driver knocked on the door with a delivery. Odd, because she hadn't ordered anything. She opened the package, which contained a letter from the lab indicating that an employee at that facility had tested positive for Covid and that Marian had visited on a day when the employee could have been contagious. Marian was feeling fine, not even a sniffle.
There was no way to tell who the employee was or if they were even present at the same time Marian was. The customer service number provided turned out to be the Nevada region, and when she was transferred to a California number, for which there was no way to get a live person. Giving up on that strategy, Marian called her primary provider team at Sutter, and things began to improve.
Three people from Sutter contacted Marian within two hours, and although all agreed the risk was really low that she'd been exposed, they recommended a test. A fourth person called within a half hour with an appointment the next morning to do a drive-in test. About 24 hours after the test, Marian got her result–negative as predicted, although they recommended that she stay isolated for another few days to be absolutely sure the virus didn't develop. Great, huh?
Well, yes, except for a few important points. It took seven days for Marian to be notified of the exposure. During that time, she went shopping twice and visited a doctor's office once, where she could have spread the virus. And what about the other people who visited the lab on the same day who might not have had access to the test, or didn't receive results quickly–and might have actually contracted the virus? The point is, half our testing is useless, and even Cassandra doesn't have any idea which half.
Marian asks me to let you know that life is like Groundhog Day, with all OK but each day blending into the next. Well, Marian, let's have a conversation and you can explain to me what Groundhog Day is.
Marian
I have recently retired from a marketing and technical writing and editing career and am thoroughly enjoying writing for myself and others.
Characterizations: funny, moving, well written