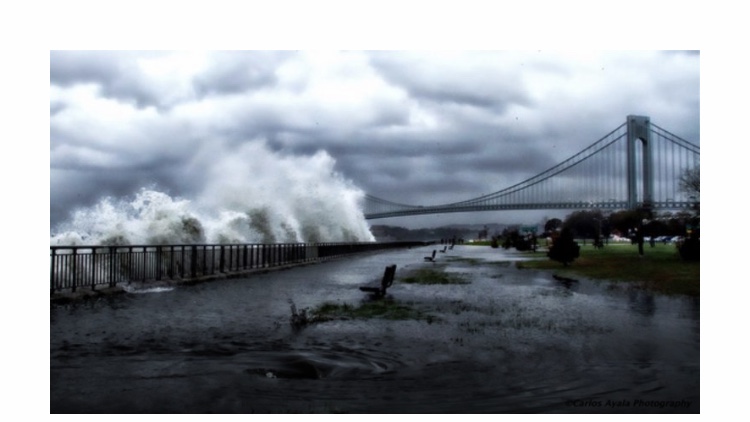 Originally published for the prompt Close Calls,  I hope you'll read or reread this story now!
Cooking with Gas
"Now you're cooking with gas.",  my grandmother used to say.  I thought of her after Hurricane Sandy hit New York on October 29, 2012.
Although we live uptown,  our proximity to the East River puts our apartment building in the city's infamous flood zone A.  When Sandy made landfall that day,  rain and river water surged down a ramp and flooded our building's basement,  the force ripping an oil tank from the wall.  The tank crashed on the cement floor and split,  and the toxic mix of water,  oil, and raw sewage made the building unsafe.  We were all evacuated.
My husband and I moved three blocks north to the Marriott Hotel on E 92nd Street,  and from our room we could actually see our building and some of our own apartment windows.  And from that hotel room a few days later we watched the election returns and cheered as Barack Obama defeated Mitt Romney for his second term.
At first our apartment building had no electricity,  no heat,  no working elevators,  no water,  plumbing or phones,  but gradually most services were restored,  and so after two weeks at the Marriott,  we moved back home.  The only thing we still didn't have was cooking gas,  but our super said it would be back in a week.
On the appointed day I tried the stove – no gas.  "It's just your apartment line,"  the super said,  "we're working on it."
But after another week of restaurant dinners and take-out,  I said to the super,  "To tell you the truth,  life without cooking gas suits me fine!"
"What do you mean?,"  he said,  "Your gas has been back since last week,  haven't you been trying your stove?"
I had to confess I hadn't.
"Don't tell my husband."   I told the super.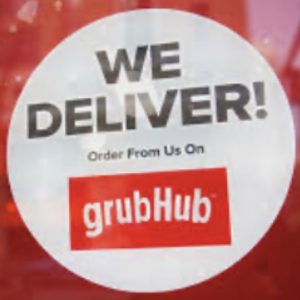 – Dana Susan Lehrman 
Dana Susan Lehrman
This retired librarian loves big city bustle and cozy country weekends, friends and family, good books and theatre, movies and jazz, travel, tennis, Yankee baseball, and writing about life as she sees it on her blog World Thru Brown Eyes!
www.WorldThruBrownEyes.com
Tags: Hurricane Sandy, New York City
Characterizations: funny