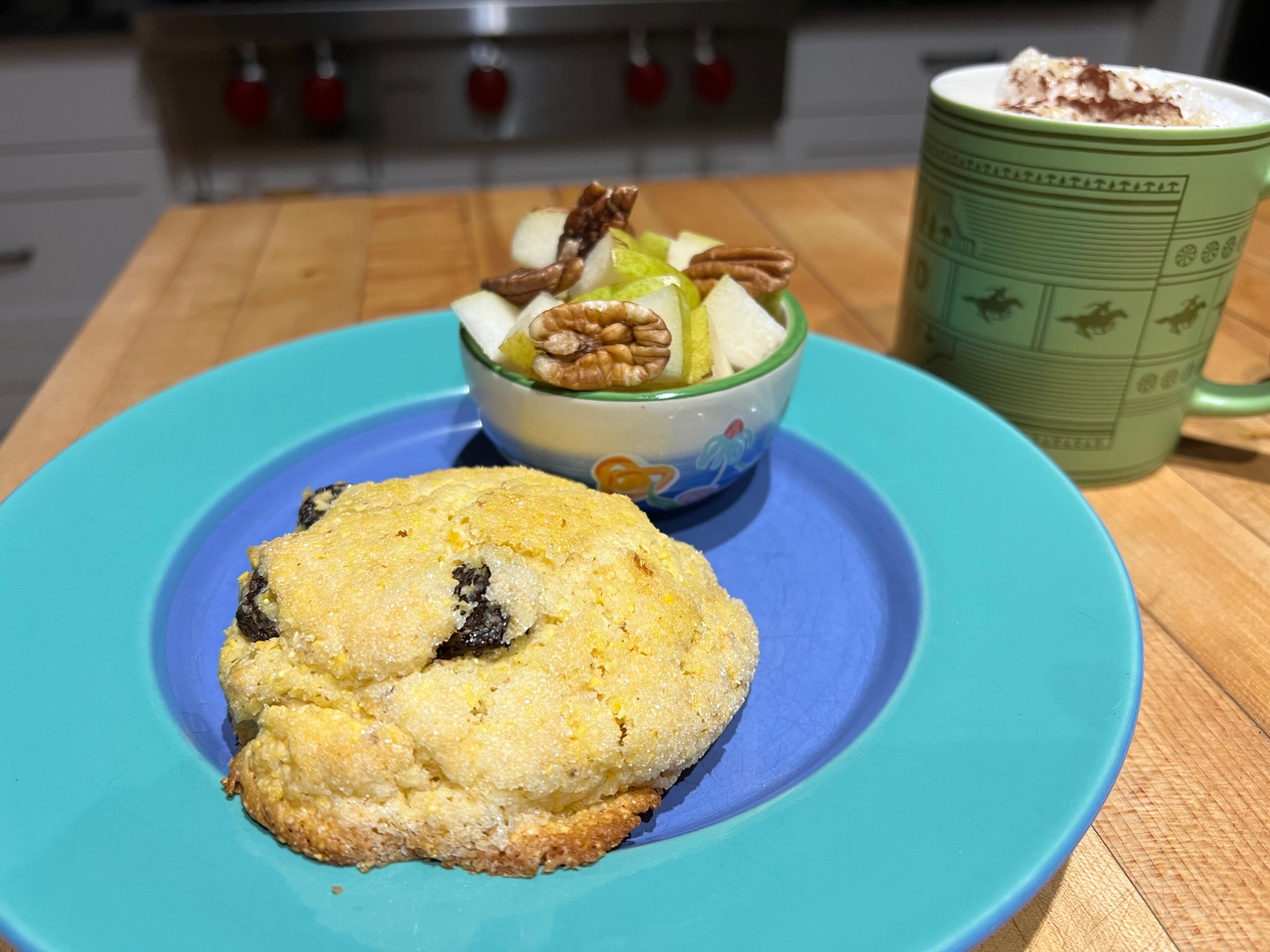 If the day weren't too frantically busy, we could sneak out from work for a quick lunch, and that's where I was introduced to La Mexicana.  Our Community Health Center was just off Oakland's International Boulevard, in the heart of the Latinx community. The generic storefront restaurant window didn't give any clue, nor did the plain table or minimal wall decoration, that it was anything special.  But the gentle slapping sound from the kitchen told where the magic happened, where skilled hands prepared homemade tortillas. Not the store-bought, machine-made kind, but a truly made-by-hand rarity. The fresh and chewy tortillas arrived stacked inside the round plastic warmer, and it was always empty by the end of the meal.
A recipe for joy--try this at home!
Sometimes street vendors would appear on the sidewalks, next to a pot of fresh-made tamales, always worth a try.  And sometimes a grateful patient would bring in her own tamales for the staff, sweet with raisins or savory with spiced meat.  Our next-door neighbor's mother invited us to make tamales with her one New Year's–it was complicated!  You had to prepare the filling with just the right ingredients and let it simmer, soak the corn husks, mix up the Masa Harina to a soft and fluffy consistency and then assemble the tamales.  Husk, slather of Masa, dollop of filling, deft wrapping and tying of cornhusk, then everything stacked into a large steamer to let them cook for hours.  It was a full day's work, and it gave me new appreciation for the women hawking tamales on the street or offering them as gifts.
Corn in native to the Americas, home of the revered corn maiden, and perfect for comfort food.  It is essential to many regional dishes, and one of my favorites is the Oaxaca tamale, which comes wrapped in banana leaves with chocolatey mole sauce.  We came across another gem in Costa Rica, where we espied a roadside stand with the sign "Antojitos de Mais" (corn goodies); we hit the brakes, and pulled in to discover tortilla con queso—a corn tortilla served with a soft fresh cheese sauce for dipping, as well as pupusas—corn cakes stuffed with meat, cheese, and beans.  Yum!
For a taste of another corn comfort from Oakland, here's a tip: stop by Arizmendi co-op bakery on Lakeshore Avenue and get the corn cherry scones, then wash one down with some Peet's coffee from across the street.  We seek out that guilty pleasure every time we visit–such a joy that we have recreated our own version here in Canada.  It really cozies up a cold morning.  If you can't visit Oakland, or our house, please do try this at home.
Recipe for corn cherry scones a la Sally (adapted from a Berkeley Cheese Board online recipe)
Preheat oven to 420.
Prepare 2 baking sheets covered with parchment paper.
Mix together:
1 ¾ cup flour
1 Tbsp baking powder
½  tsp baking soda
½ tsp salt
Then stir in:
2/3 cup sugar
Then stir in :
1 ¾ cup cornmeal (medium grind best)
Add in:
1 cup butter
(Cut butter into dried ingredients, until pea-sized or smaller consistency)
Mix in:
1 cup dried pitted cherries
Fold in gently:
1 ¼ cup buttermilk
Pat dough lightly into balls about the size of a lemon.
Roll lightly in sugar to coat
Place about 6 scones per baking sheet  (makes 12-14 scones)
Place in pre-heated oven at 420 for a few minutes, then lower to 375.
Bake for about 22 minutes, rotating the baking sheet midway.
Best served warm, or re-heated in oven.
Enjoy.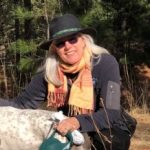 Khati Hendry
Characterizations: been there, right on!, well written