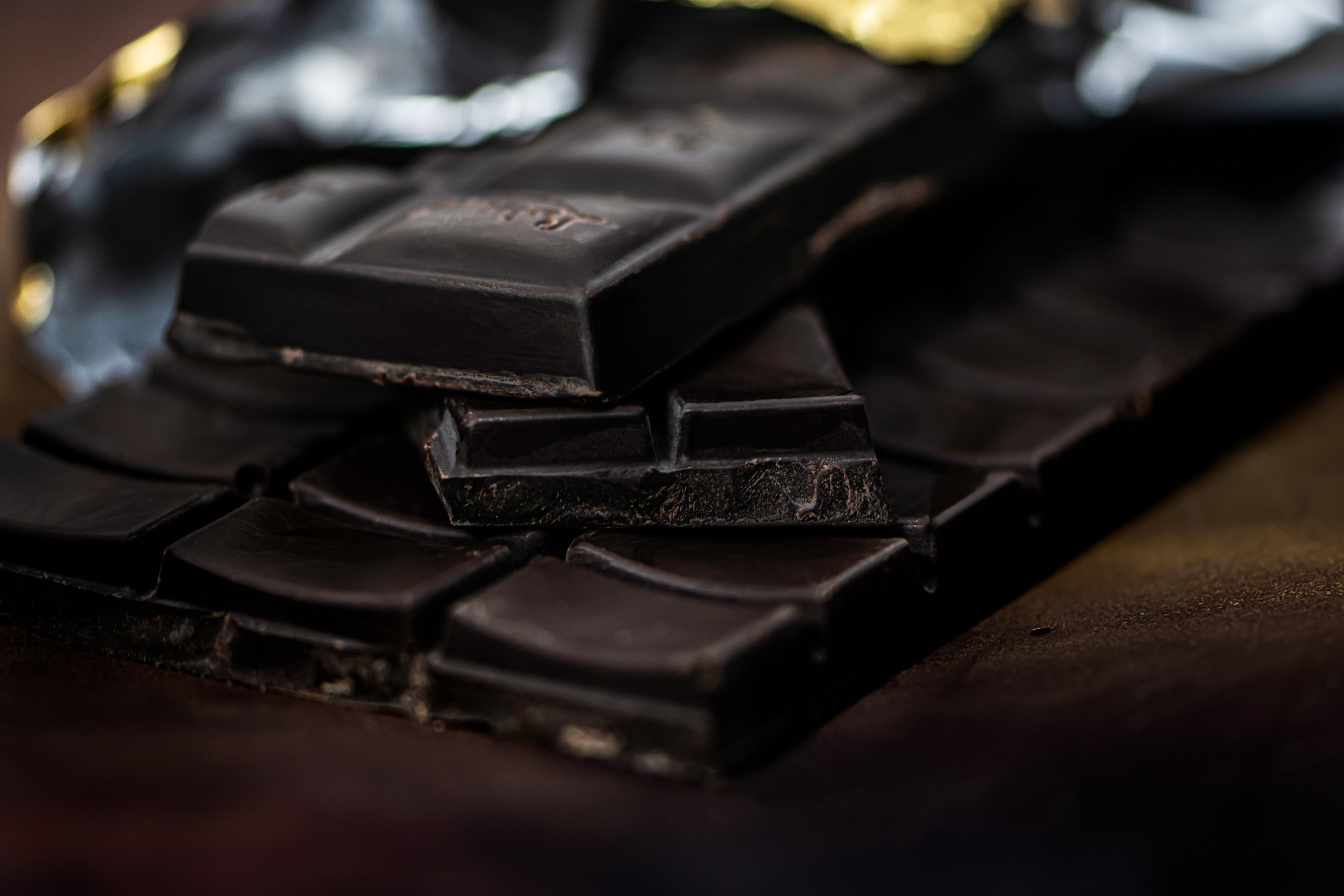 My favorite comfort food of my childhood was a hot turkey sandwich. TV dinners offered them, but the best was at the Claremont Diner. I can still savor the soft bread, chewy but tender turkey, the tang of the gravy, the smooth mashed potatoes, and the tart cranberry sauce on the side. When I was 18, I got a very bad case of mononucleosis complicated by hepatitis. To build my strength without consuming fat, the doctors ordered me to eat a lot of sugar in any form I could tolerate. I have a sweet tooth to this day.
I often kid people that I was "gluten-free and paleo" before those concepts existed.
During my college years and adulthood, chocolate became my go-to comfort food. Not milk chocolate, just the good, dark kind. I am glad to know it might have had some health benefits! Pasta was also great for improving a bad mood. Ice cream and any cold milky comforts had long been eliminated due to my dairy intolerance, but I did relish a good piece of cake, with any dairy in it well heated, at my favorite bakery in Palo Alto.
My diet radically changed about 15 years ago, when I was tested and diagnosed with multiple food sensitivities–to wheat, corn, and soy. My dairy intolerance turned out to be a true allergy. Rather than slowly remove these foods from my diet, I decided to go "cold turkey" (with apologies to that comforting sandwich) and change everything all at once. This was actually less painful than addressing one food at a time. These radical changes affected my comfort food choices along with my day-to-day eating.
I often kid people that I was "gluten-free and paleo" before those concepts existed. When I first made the diet changes, there were very few pre-made comfort foods available that I could have. And those that were available were pretty terrible: imagine a piece of gluten-free bread that looked and tasted like a dish sponge. Not comforting … Dark chocolate remained an OK treat, but my aging digestion couldn't take as much as in my younger days.
As time went on, more gluten-free items became available, and these days I do have the option of comfort food in the form of cookies and the like. Hot turkey sandwiches would take a lot of work to modify. Cake is very tricky, with success at gluten-free baking a 50-50 proposition, even with recipes. For the winter holidays I have made a pumpkin pie with a wheat-free crust and coconut milk. I'm proud to report that no one realized the substitutions. And, recently I lucked out and found a very easy recipe for a vanilla torte made with almond flour and no dairy. Yum, it was delicious!
Because of the (still) limited options for comfort food, I have turned to other senses for comfort by watching baking shows on TV. I love how the bakers put together all these beautiful desserts and enjoy their visual appeal. In my mind, I imagine their texture and taste. Dick looks as me oddly when I tune into these shows. "Aren't you just frustrating yourself?" he asks. Not at all. These shows often satisfy my comfort food needs by exercising my imagination–and there are no calories involved. Who could argue with enjoying a show when they baked chocolate cream pie and then made chocolate sauce for an ice cream sundae?
Marian
I have recently retired from a marketing and technical writing and editing career and am thoroughly enjoying writing for myself and others.
Characterizations: been there, right on!, well written