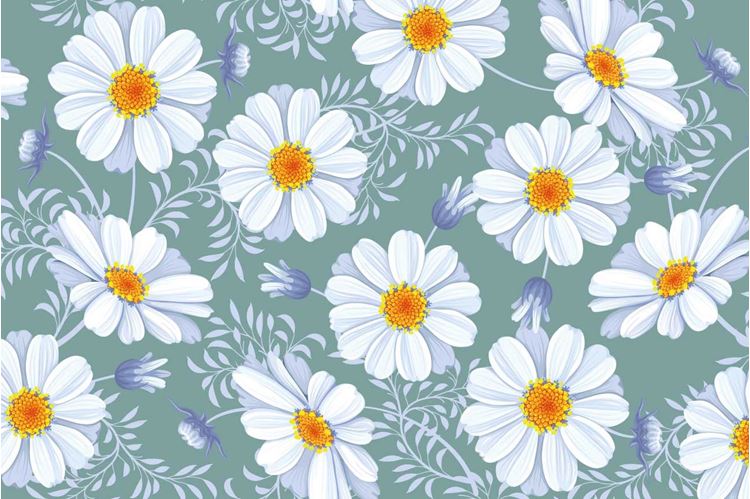 "Shlog dein kup en vant!"
This is as close as I can get to what my parents said to me in Yiddish when I was a child, if I ever said "I'm bored, what should I do?" It means "go bang your head against the wall." It was said lovingly, and of course I knew they didn't really mean I should do that. But the message was clear – figure it out yourself. We had lots of board games in the basement, as well as a ping pong table, but those are activities that you need another person for. There weren't any other kids in the immediate neighborhood, and my sisters were much older and generally not that interested in playing with me. I did have flowered wallpaper, so I could have taken the Statler Brothers' advice and counted the flowers on the wall. Or played solitaire, as I appear to be doing in this picture, taken when I was not quite four years old.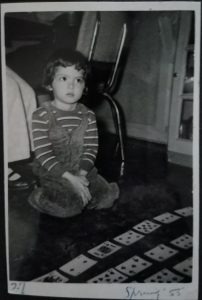 Once I learned to read, I could spend endless hours reading. So many worlds to discover between the covers of all those books. One thing that was not allowed in my house was to watch random shows on television (a specific show, cleared in advance, yes, but not just whatever happened to be on), except on Saturday mornings. For some reason, that was the one time it was permissible to watch TV for a few hours. Not cartoons though, my middle sister and I would watch reruns of old sitcoms like "Topper" and "My Little Margie" and "Our Miss Brooks." I loved those shows, even if I may not have understood all the humor, and their names still pop into my head now, more than sixty years later.
In college, a few classes were boring, generally ones I had to take to fulfill a requirement, but a good professor could make even the most boring topic interesting. I would love to say that all my professors at Harvard were like that, but sadly some were not.
In law school, I found Real Property to be incredibly boring, and the fact that my class was at the ungodly early time of 9 a.m. made it even worse. Looking at my notes from that class, there were times when my handwriting got wobbly, and then the line of ink dribbled off the edge of the page, indicating that I had dozed off. But I somehow managed to make it through.
The practice of law could be pretty boring at times too. If you want to feel mind-numbing boredom, try responding to the hundreds of interrogatories which are usually promulgated in civil litigation. Or answering a complaint, "defendant denies, generally and specifically, each and every allegation contained therein" over and over, to each paragraph. At least computers, once they arrived, made it possible to copy and paste ad infinitum. Before that it was writing it out every time, or a note to the secretary that said "same as answer to paragraph X." There were certainly interesting aspects to the practice of law, and as I said in an earlier story, the only other career that I could imagine pursuing was rock 'n' roll singer, which was not a practical choice. But when I think of boredom, I do think of being in my law office.
In 2007, when I retired from the Attorney General's Office after thirty years, people told me I would be bored and want to come back to work, which I could do as a retired annuitant. I didn't think I would ever feel that way, and I was right. I haven't been bored for a minute. There are so many fun things to do with all my free time. New York Times crossword puzzles, and mah jongg, walks in the park and Words With Friends, as well as reading several books each month, either for one of my two book groups or just for fun. And, since 2016, writing stories on Retrospect. That only scratches the surface of how I spend my time in retirement.
Kids today never seem bored because they always have their phones to entertain them. So much packed into one little device – music and movies, games and memes, twitter and instagram, and even the ability to talk to someone, although they rarely do that. My own kids (who are now young adults) do still read books too, but probably not nearly as much as they would if they didn't have these phones.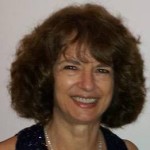 Suzy
Characterizations: been there, well written