Originally published February 6, 2018, the first time we did the prompt Retirement.
I loved being a lawyer. I can't think of any other career I would have rather had. Except for being a rock 'n' roll singer - that would have been the best.
I loved being a lawyer. I can't think of any other career I would have rather had. Well, except for being a rock 'n' roll singer – that would have been the best. But besides playing Linda Ronstadt at my office holiday party and singing a few local gigs with my first husband's band, I never even came close to that career track. So lawyer was the best obtainable career I could have. However, I wouldn't say I was ever that gung ho, and I liked the idea of retiring, unlike my two older sisters, who will probably never retire.
When I turned 50, which was the earliest age to collect benefits from the State of California's retirement system, I started thinking about it seriously. I just wasn't that motivated to go into the office any more, and the types of cases I was handling at that point involved suing welfare recipients who had been accidentally overpaid to get back the overpayments, or suing heirs of someone who died after receiving Medicaid to recoup some of the costs from the estate. These kinds of cases I actually didn't want to win.
But then a friend of mine was appointed to head up the Attorney General's Crime and Violence Prevention Center, and he offered me a really sweet deal to work on a program called Safe from the Start. I told him I was planning to retire, and he said, try this out, you might like it even better than retirement. It turned out to be a lot of fun, planning conferences and making videos, and I did that for almost six years. Eventually my friend left for a job in the Governor's Office, and when the conferences started seeming repetitive, I decided it was time to go.
My last day at the Attorney General's Office was June 5, 2007. That night I took a redeye flight to Boston to attend my 35th college reunion. As I walked around Cambridge over the next few days, I wasn't sure if I was really retired or just on vacation. But when I got home on Sunday night, and didn't have to go to work on Monday, or ever again, suddenly it became real.
So now it's been close to eleven years [now in 2023 it's been 16 years!]. I have never once felt bored or thought I had "too much time on my hands," as the Styx song says. And while I have continued to pay my State Bar dues every year – just in case – I don't really see myself practicing law ever again.
For the first seven of those years, I still had my youngest daughter at home, and she was high-maintenance. She had health issues, and learning issues, and the general angst that comes with the pre-teen and teenage years, so I needed to pay attention to all of that. I was the leader of her Girl Scout troop and also the Cookie Manager. (Oh those Girl Scout cookie sales, they were all-consuming every January, February and March!) She did her last two years of high school online, so I was her coach and her tutor and her editor. When she took chemistry, I was her lab partner. We did all the chem labs on the dining room table, and there are still a few discolored spots to prove it.
Additionally, it turned out that when people heard I was retired, they said "oh great, now you have time to . . ." whatever project they were working on. So I was added to the law school reunion committee for the 30th, and then later the 35th and the 40th, and pretty much took the whole thing over. I was also recruited to be the chair of the Harvard Schools & Scholarships Committee, which means coordinating all the interviews of high school students applying to Harvard from northeastern California. (While most of the students are from the Sacramento area, my territory goes north all the way to the Oregon border, and east all the way to the Nevada border, and finding alumni to interview kids in the outlying areas can be quite challenging.) When I took this program over ten years ago, I instituted a training session for interviewers every fall, and I also started reviewing all the interview reports before they were submitted, about 250 per year. As a result, my region has a reputation in the Admissions Office for producing the best-written and most reliable reports. Of course that doesn't mean we get a higher percentage of kids in than other regions, but it might help in some cases.
In the last three years, since Molly went off to college, I have added more activities. I had already been singing in my temple choir for about 20 years, but I recently joined another choir as well, and I also took up tap dancing until I broke my ankle. I sometimes play the oboe with a chamber group. I have joined two book clubs, one with a handful of friends that meets monthly, and a larger one that my rabbi organized which meets quarterly. I learned to play mah jongg, and play every Monday afternoon. I am on the board of my temple Sisterhood, currently Secretary and soon to be Vice President for Membership, and will be going to a Leadership Conference in Nashville next month.
Words are a focus for me. I generally do the New York Times crossword puzzle on Thursdays, Fridays, Saturdays, and sometimes Sundays (the ones early in the week are too easy). I play Scrabble and Words With Friends online with several dear friends who don't live close by. Of course I also write for Retrospect almost every week, which is very important to me.
My most recently added activity is the Sacramento Ethics Commission. In December 2017 I had the honor of being appointed one of the first five members to this brand new city commission, which was created by the City Council, at the behest of the League of Women Voters and Common Cause, to deal with ethical violations in city government. We had our first meeting last month, and I think what we are doing is profoundly important, especially in contrast to the current federal government which has no concerns about ethics at all.
[Addendum: Betsy reminds me to add the voter protection work I did in Georgia for both the 2020 and 2022 elections. For more on that, see Georgia On My Mind.]
When acquaintances or strangers have asked me over the years what I do now that I'm retired, I generally say "Sit around and eat bonbons." In fact, I wouldn't even have time for that if I had them. But a bonbon now and then would be nice.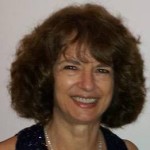 Suzy
Characterizations: funny, right on!, well written