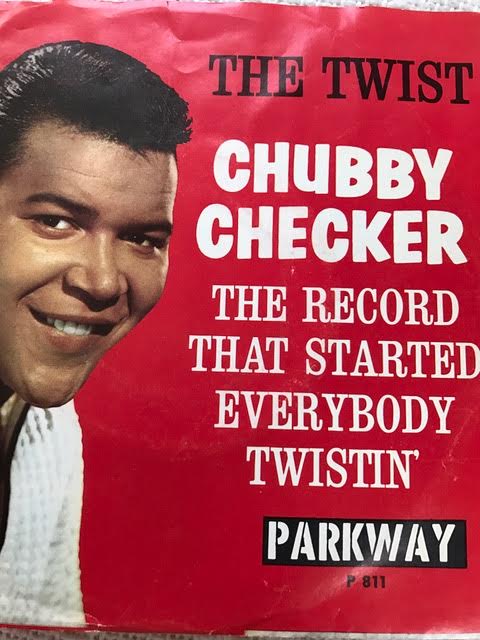 As we prepared for bar mitzvah parties in 1964, my mother put me in a local dance class, which met in someone's basement one day a week. All the "cool" kids were in the group. I was not cool, but took the class anyway. We learned to waltz, two-step and fox trot. Basic dance steps that would supposedly serve us well. But a revolution was taking place. You only had to watch American Band Stand to see that kids were shaking their hips and swinging to a different beat.
When we came home from school, we changed into stretch pants like Jackie Kennedy wore. In dance class, we clamored to learn the new dance moves. The Twist was the big thing and Chubby Checker ruled the air waves. So our teacher taught us how to gyrate. As a little kid, I loved to play with a Hula-hoop. This didn't seem that different. Swing my hips, move from front to back, high and low. The Peppermint Twist was just a variation. Chubby had a few hit records. I still have three of them (45s, for anyone who remembers those). "Come on Baby, let's do the Twist. Come on Bab-y, let's do-a the Twist". It had a good beat. We separated from our partner. We moved in our our own space. "Up and down and all around we go (yeah, yeah, yeah)". The Twist was #1 on the charts for a long time. It was fun. We could swing around and get worked up. It was easy. Anyone could do it. It caused a revolution.
From there we moved on to the Mashed Potato, the Frug, the Jerk, the Swim and other kinds of physical, solo dance forms. We girls practiced them while our recipes cooked in Home Ec class. As a musician, I have always had good rhythm, which made me a good dancer. I was also uninhibited, so really let loose on the dance floor, covering a lot of ground, whether shimmying, or shaking whatever I had for all it was worth.
It was rare to find a good dance partner. Guys tended to stand with feet planted, snapping their fingers, swaying to the music. I danced rings around them. They didn't seem to mind.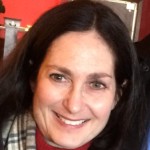 Betsy Pfau
Retired from software sales long ago, two grown children. Theater major in college. Singer still, arts lover, involved in art museums locally (Greater Boston area). Originally from Detroit area.
Tags: Twist, Chubby Checker, wild dancing
Characterizations: , been there, well written