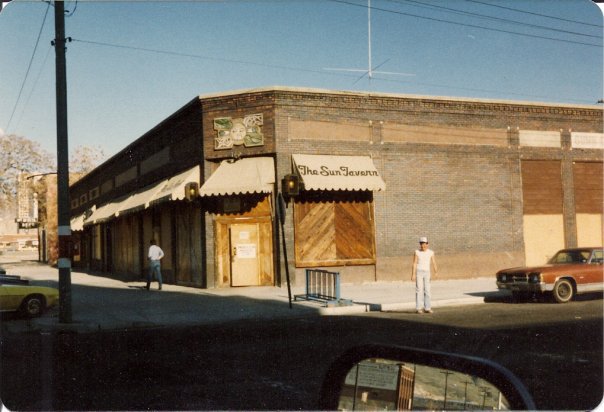 One of my college roommates came out as gay a couple of years after graduation, surprising his parents but none of his friends. A few years later, in the late '70s, he came to visit us in Salt Lake City—for the skiing, he said, and nightlife.
There were men dancing with men, women with women. Aaron had brought us to a gay club—our first.
Nightlife? In Salt Lake? It was our second year there and we had made some good friends, a group of University-affiliated non-Mormons and "jack" (former) Mormons who thought of ourselves as a sort of resistance movement. We called ourselves The Flicker and Liquor Society in honor of our mutual affection for dining, drinking, and going to movies. But hanging out with them would hardly be considered nightlife.
But Aaron had done his research. He guided us to a nondescript storefront just four blocks west of Temple Square (Mormon Ground Zero). As we parked, dance music pulsed faintly from inside. A bouncer looked us over as we entered.
We looked around. There was a bar on one side—by Utah law, you had to join their "private club" to be served—and tables were arranged around the periphery. In the middle was a crowded dance floor. There were men dancing with men, women with women. Aaron had brought us to a gay club—our first.
A gay club? In Utah? We were stunned. But as it turned out, Salt Lake had a large and thriving underground gay community, even back in the '70s. When you send pairs of hormone-ravaged 20-year-olds on missions all over the world, and it's their first time away from home, and fraternizing with the locals is forbidden, and you tell them they should love their companion—well, it turns out that's what they do. Who would have guessed?
There were straight couples dancing too, as well as people dancing alone, in groups, or in lines. And the dancers were good—they had actual moves! The disco boom was just getting underway—Saturday Night Fever had recently been released, as I recall, although we hadn't seen it yet—and this club, the Sun Tavern, was its beachhead in Salt Lake.
(Historical footnote, because The Internet: The Sun achieved brief fame in 1978 when Paul Lynde was arrested there. In 1999, in a new location, it was heavily damaged by a freak tornado that touched down in central Salt Lake City. According to one report, "Religious zealots said it was God's way of punishing the sinners who frequented that 'homo-sexshul' establishment, although the windows in front of the Christus statue on Temple Square were also cracked.")
I remember being nervous and self-conscious. Would they accept us? Would we accept them? Would anyone think I was gay? Would some guy try to pick me up? But the atmosphere was relaxed and laid back, and not at all a meat market (although I'm sure there were plenty of pickups if you looked closely). It was just a Western bar that happened to be lesbian and gay, but where all genders and sexual orientations were welcome.
Within an hour, I felt comfortable and at ease—not always my default at crowded bars and clubs. It was one of those inclusive establishments where the joy is infectious and everyone seems to have a good time. We were even able to try our hand (feet) at the Hustle and pick up some of the moves.
Within a year, discos were proliferating throughout the city, from the simple to the fancy, and we were going out dancing regularly. But I don't think I felt more at home at any of them than I did that night at the Sun.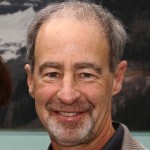 John Zussman
John Unger Zussman is a creative and corporate storyteller and a co-founder of Retrospect.
Characterizations: been there, funny, moving, right on!, well written