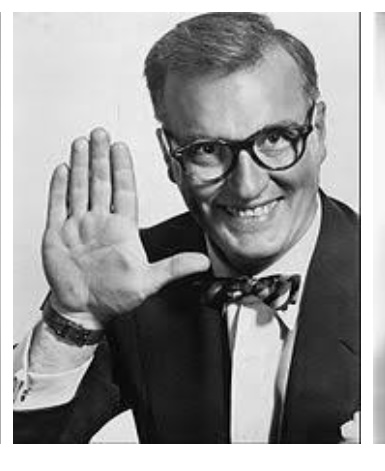 This prompt led me back to several dark caves.
My sometimes vigilant parents rushed to the television button a couple of beats too late to protect me from this grim portal on life and death. 
Starting with my earliest television memory, of a bundled family of Hungarian refugees crossing to freedom over a rickety suspension bridge during the 1956 Hungarian Revolution, being shot dead by Russian soldiers.  The family crumpled in a pile, including dead children who reminded me of myself. My sometimes vigilant parents rushed to the television button a couple of beats too late to protect me from this grim portal on life and death.  As seen on The Today Show, with Dave Garroway.  "Peace" he used to sign off with.  
Which led me to google for a photograph of this Hungarian bridge-crossing.  I found raw scenes (see below) from the short-lived Hungarian Revolution (a democratic uprising against Soviet control, which was crushed in a few days by the overwhelming might of the Russian army, suggestive of current Russian intentions toward Ukraine, suggestive of how tribes have settled scores since the beginning), but no photograph found of the aborted bridge-crossing.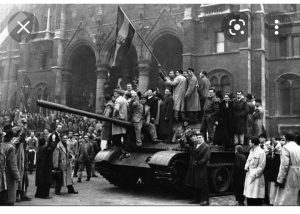 I did find photographs of Dave Garroway.  I chose one of these, of Dave making his "Peace" sign, for my featured image.  His remains a familiar and reassuring face after all these years.  An icon from my childhood.  I also read what I already knew, that Dave shot himself to death in 1982.  As recited in Wikipedia, "His easygoing and relaxing style belied a lifelong battle with depression."
The peaceful surface belies the underlying turmoil.  Hmmm.  I try to remember what they taught me about history in grammar school.  They inserted "under God" into the Pledge of Allegiance.  They praised the Indians for their cooperation in making Thanksgiving such a successful holiday.  We studied the Middle Ages, and I got to thinking how crappy it would have been to be a serf in the Middle Ages, with all those la-di-da lords and ladies living large, with the power to make me eat dirt if it so pleased them.  Where can I go for refuge?
There is a famous 1907 photograph by Alfred Stieglitz, titled "The Steerage" (see below).  There are several prints of it on museum walls around the world.  I saw it at the Whitney Museum of American Art.  It shows people crowded together on two decks.  At first glance it looks like these are people arriving to America for refuge (under the banner of New York harbor's Statue of Liberty, and the stirring words of Emma Lazarus, "…Give me your tired, your poor, your huddled masses yearning to breathe free…").  But the story line digresses. The people huddled in the photograph are returning to Europe from America.  That fact gave me pause as I studied the photograph.  The text writers come up with various positive spins for why the people are returning home, but for me there is the hollow feeling that America failed them.  No refuge here.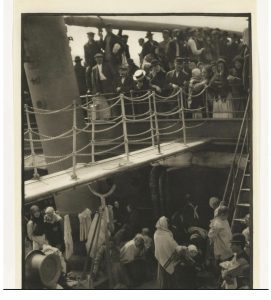 Indeed, there wasn't much refuge here for a lot of people following the Immigration Act of 1924 which established a national origins quota system.  I don't remember much grammar school class time spent studying this national origins quota system. 
One final (for now) dark cave of my acquaintance.  I've been told that on average it takes an immigrant family three generations to adjust to the new place, with reactive emotional strains and fissures impeding, distracting, and defeating the process from the first step off the gangplank.   I don't have an explanation for poor results after the third generation.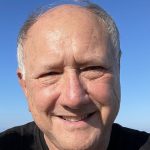 jonathancanter
Here is what I said about myself on the back page of my 2020 humor/drama/politico novel "The Debutante (and the Bomb Factory)" (edited here, for clarity):
"Jonathan Canter Is a retIred attorney; widower; devoted father and grandfather (sounds like my obit); lifelong resident of Greater Boston; graduate of Harvard College (where he was an editor of The Harvard Lampoon); fan of waves and wolves; sporadic writer of dry and sometimes dark humor (see "Lucky Leonardo" (Sourcebooks, 2004), funny to the edge of tears); gamesman (see "A Crapshooter's Companion"(2019), existential thriller and life manual); and part-time student of various ephemeral things."
The Deb and Lucky are available on Amazon. The Crapshooter is available by request to the author in exchange for a dinner invitation.
Characterizations: been there, moving, well written