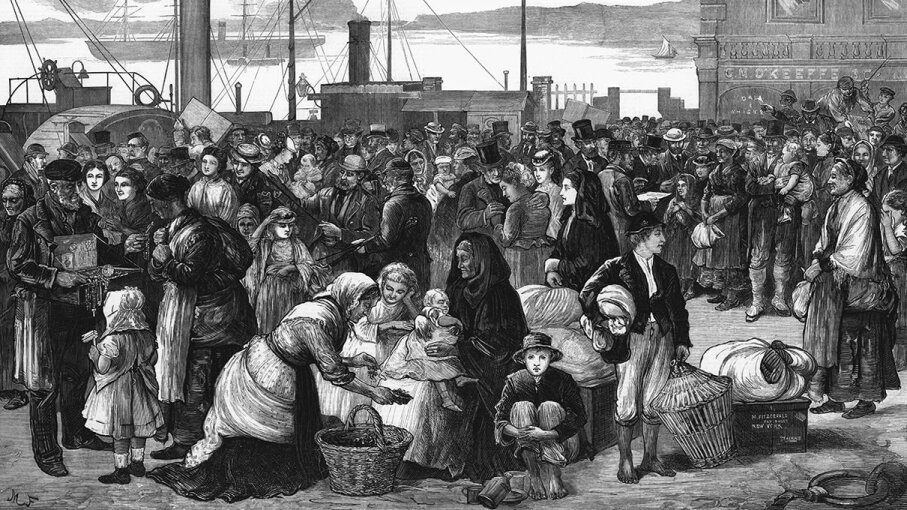 When I was growing up, I was told that my great-great-grandfather had immigrated to the U.S. from Ireland during the potato famine. The story was that he had come from a large peasant farmer family in County Clare. He and his older brother, both in their teens, had been put on a ship by their parents, because the family couldn't feed all the children and hoped the boys would be better off in America. The mental picture of two teenaged brothers waving goodby to their parents and the rest of their family, never to see them again, really stuck with me.
While family stories often contain a grain of truth, they are rarely entirely accurate.
They supposedly landed in New York and lived there for a while until they decided to go west to seek their fortunes. My second great-grandfather made it as far west as Pennsylvania – which if you look at a map is, in fact, west of New York City – and his brother kept going. No one in my family knew what happened to the brother, but they said my second great-grandfather became a blacksmith, married a local girl, and had nine children. Eventually, he moved to the frontier in Florida to work cutting live oak, used the money he made to buy land there, and helped found the city of Daytona Beach.
Once I got into genealogy and started researching my family, I realized that while family stories often contain a grain of truth, they are rarely entirely accurate. I have been able to confirm part of this family story; some of it is inconsistent with documentary evidence I have uncovered; and for some I just don't know yet. My second great-grandfather definitely lived in Pennsylvania, was a blacksmith, married a local girl, and had nine children. He also moved to Florida in 1866 to run a lumber mill (not exactly the family story, but close). The lumber mill failed and he went back to blacksmithing and various farming pursuits in Florida. The land he owned did become part of the city of Daytona Beach and he is recognized as one of its founders. On a 2019 trip to Florida, I was able to spend several hours at the Daytona Beach historical society and visit the graveyard where my second great-grandfather and many members of his large family are buried.
On the other hand, the documents I have been able to find indicate my second great grandfather was not born in Ireland, but in Pennsylvania in 1830. A fire apparently destroyed many of the old records from the area and I have not yet found anything else about his family, although many people living in that area at the time were Irish immigrants. I suspect the Irish immigration story is not made up, but may be the story of his father, my third great-grandfather, and the two generations were conflated. But since the Irish potato famine began in 1845, after he was born in Pennsylvania, it was not what caused his father to leave Ireland, although hunger was not unknown among Irish peasant farmers even before the potato famine. I still don't know if my family is from County Clare, if anyone left Ireland as a teenager with an older brother, or when they might have left.
Having heard so much about my Irish ancestors, I am still trying to track down the rest of the story. What got me into genealogy in the first place was wanting to know more about these people who are related to me, and I enjoy tracking down the additional pieces to the puzzle.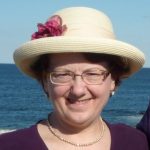 Kathy Porter
Characterizations: right on!