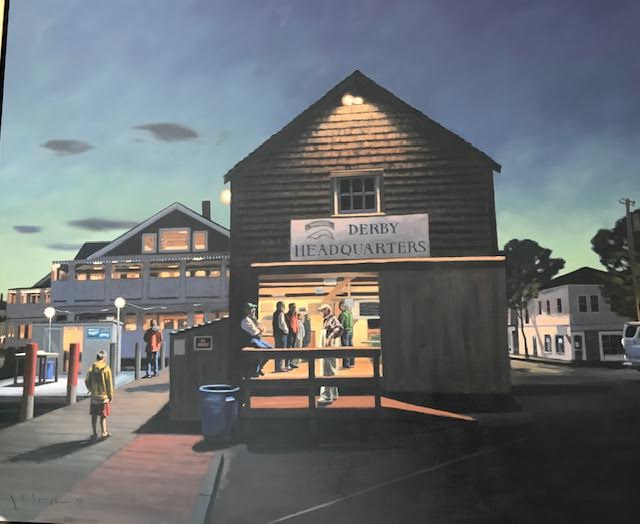 Since a young child, visiting art museums has always brought me to a place of peace and beauty. I, myself, can't make art, but I have appreciated it my entire life. My mother, aunt and cousin often took me to the Detroit Institute of Art. It has an encyclopedic collection, supported by the vast riches of the auto executives. I loved wandering through its cool corridors or seeing the special exhibits, even the King Tut show that I wrote about last summer. A special cousin was a docent there for 50 years. She once took me to a training session. Though I was an adolescent, I still remember the topic was Jacque-Louis David. I was fascinated by "The Death of Marat" (not owned by the DIA, but that was the period being studied).
The DIA is famous for the Diego Rivera murals in a large hall near one of its entrances. The Mexican Communist was commissioned in the 1930s to paint about industry by the head of Ford Motor Company who was also the Chair of the museum at the time. Though Rivera showed Ford Motors polluting the Rouge River and other unseemly deeds, Edsel Ford allowed the murals to go ahead and they are now symbols of the museum (though Rivera's wife, Frida Kahlo is much more famous now and he is something of a footnote to history). Rockefeller was not so gracious and ripped up his contract with Rivera when he saw what was planned for Rockefeller Center, though the plans still exist.
My favorite painting came into the collection just as I left for Brandeis. Looking at it now, I think my taste is more sophisticated, but at the time, I was quite taken by the lush colors and dreaminess of the painting. While home the next season, I bought the poster and hung it in my dorm room, where it hung for the next three years. I finally found an appropriate photo of my dorm room in my mother's albums. My parents and aunt had come to visit when I played Gianetta in "The Gondoliers".
While wandering around the museum, I confronted it in 2003. I confess, it took my breath away, seeing it up close again after all those years.
Another favorite place to visit with my mother was Cranbrook, a fine private school in suburban Detroit, art museum and science museum. The buildings were designed by the famous Finnish architect Eliel Saarinen in a clean, modern style.
We would sit by the wondrous fountains and write letters to my brother, away at camp, then go in to see the art exhibits, which often rotated.
They have a great studio program and often highlight their students' work. I found the chuppa that I stood under at my wedding on display at this museum. Again, while on a visit to Detroit in 2003, I visited alone and came across a good exhibit of recently acquired work. I bought the catalog.
After moving to Boston, the Museum of Fine Arts and the Rose Art Museum at Brandeis have been my home for 46 years. Dan and I also began collecting art in 1976 with a small bequest from the remnants of my grandfather's estate. We used to love to go to the Boston galleries. Now we rarely go and find that we are drawn to artists on Martha's Vineyard. The Featured photo is one of our more recent acquisitions, a painting by Jeanne Staples depicting the bottom of Main Street in Edgartown on a night of the fishing derby weigh-in, an annual event held in September every year with prizes for the largest fish in several categories. One of our favorite restaurants is visible on the left. We think she does a remarkable job of night scenes. We saw the painting in an ad in "Vineyard Magazine". We weren't looking to buy anything, and it is LARGE, but we loved it SO much that we just had to have it and found space for it. We bought two other paintings by her that day as well. This past summer, we bought two more, including another night scene. We should open a Jeanne Staples gallery!
Both Dan and I took the basic survey of art history course from Renaissance through "Modern" (a shifting subject) at Brandeis and enjoyed it. I dove further into Renaissance art, but we were both drawn to modern and contemporary art and began collecting locally in the mid to late 1970s. We were thrilled when we bought a Dubuffet from the 1960s in the late 1970s, quite recognizable. It is the only "name-brand" artist we own.
We took our kids to the MFA to see a Picasso show years ago, but they were much more interested in a glass show in a different gallery. The work was remarkable and we were all drawn to the work of Toots Zynsky, who melts strands of glass, pulls them into a shape and molds them. We think they are stunning and have seen her work in museums around the world. No one in Boston represented her, but our favorite gallery searched, found several at a gallery in Michigan, brought two for our inspection and we bought one. Gorgeous, isn't it?
When Jeffrey was born, my mother-in-law came in to help me. Her childhood best friend was Lois Foster, who was the grand dame and patron of the Rose Art Museum. She came over to visit her friend, looked at what we were collecting and said, "I've got to get you involved at the Rose", and she did. 31 years later, I'm still there, about 23 years on the Board of Advisers and happy as a clam. They have a world-class post-WWII collection, the best north of Manhattan, and continue to add to it every year.
Opened in 1961, their first director was Sam Hunter who had been a curator at MoMA and knew the art scene in New York very well. With a $50,000 bequest, he went to New York and purchased the new, the now! It is the basis of the iconic collection that makes the Rose so famous today.
Above you see Ellworth Kelly, who received an honorary degree from Brandeis at Commencement the next day. His "Blue White", 1962 is behind him. He did a Q&A with the Rose Director, Chris Bedford (sipping water in the background) in the afternoon before the large dinner for the honorees that evening. Though not in good health (he passed away 19 months later), he was full of stories. He claimed that founding president, Abram Sacher came with Sam Hunter to his studio and personally picked that painting.
A year later, I attended the dedication of a monumental sculpture in front of the Rose by artist Chris Burden. The title comes from a quote by Justice Louis Brandeis, the first Jewish justice on the Supreme Court and a noted champion of the rights of workers. The sculpture, though only six years old, has become an iconic fixture on the Brandeis campus. The first night that first-years are on campus, a ceremony is held there as the lights are lit. Brandeis is a young university, short on traditions. It is lovely that this sculpture can be part of an established one now.
Perhaps my favorite work in the remarkable Rose collection is by Pop artist Roy Lichtenstein. It, also was part of that first Gevirtz-Mnuchin purchase. Though Roy lived long and was prolific, I think this was one of, if not THE best of his work. Sam Hunter purchased it when it was still wet. Of course, it caused an uproar with the students when it came to campus…he purchased a CARTOON! The flesh tones are made of ben day dots, a painstaking process which looks like newsprint. It is a masterpiece.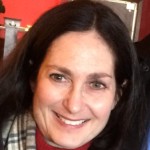 Betsy Pfau
Retired from software sales long ago, two grown children. Theater major in college. Singer still, arts lover, involved in art museums locally (Greater Boston area). Originally from Detroit area.
Characterizations: moving, right on!