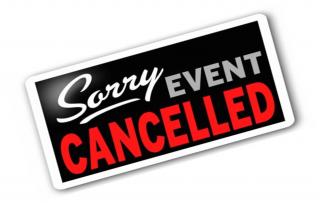 Alternative song title (courtesy of The Police):  Don't Stand So Close To Me
Alternative song title (courtesy of The Police): Don't Stand So Close To Me
At the beginning it seemed so far away.
On December 31, 2019, officials in China announced a mysterious pneumonia affecting a cluster of 41 patients in Wuhan. I may have read a news article about it, but didn't pay much attention. (Aha, I now realize that must be where the 19 comes from in COVID-19, it was the year it started!)
At the beginning of February, a cruise ship called the Diamond Princess was quarantined off the coast of Japan. The quarantine lasted for weeks, with more than 700 people sick. Wow, I thought, what a bummer for them!
On March 6, twenty-one people on its sister ship, the Grand Princess, returning from Hawaii to San Francisco, tested positive for the corona virus, so the ship was not allowed to dock anywhere. They had to remain at sea, waiting for someone to agree to take them. On March 9 they were finally allowed to dock at the Port of Oakland rather than San Francisco, because the port there was farther away from the city. Oakland residents were not happy about it, saying it was a racist decision. It took a few days to empty all the passengers off the ship. Many were taken by bus to be put in quarantine at Travis Air Force Base, not so far from Sacramento. Buses that were taking passengers to Oakland Airport drove right out onto the tarmac and loaded them onto the planes, so that they wouldn't contaminate the terminals. Again, I read about all these developments, and felt sorry for the passengers and crew members on that ship, but it still didn't occur to me how greatly it was going to affect me.
Things moved slowly, and then suddenly they moved quickly. Here is the chronology that I remember of the week when everything changed.
I am the coordinator of the mah jongg group at my synagogue. We meet every Monday, and each week on Sunday I send out a reminder email. On Sunday, March 8th, my email said "If you are worried about germs (which I am not), you can bring hand sanitizer – or gloves." I obviously wasn't taking it seriously. We played on Monday, and nobody brought hand sanitizer OR gloves. It was a very pleasant afternoon. I don't think we even talked about the coronavirus. However, that Friday I had to send out an email saying that mah jongg was cancelled indefinitely, by order of the rabbi. At that point, with what we had learned in the interim, the idea that we would even think of getting together to play seemed ridiculous, especially since most of us are over 65, and therefore in the high-risk group.
On Monday, March 9th, I went to the Purimspiel at my synagogue. There were a lot of people there, although perhaps not as many as in other years. When the servers came around with fresh-baked hamentaschen, they were wearing gloves. I didn't know it at the time, but it was my last public event before the crisis hit Sacramento.
I am the chair of the Harvard Schools Committee, coordinating the interviews of all high school seniors applying to Harvard throughout northeastern California. On Tuesday, March 10th, I received an email from the Admissions Office saying that Visitas, the on-campus program for admitted students, was being cancelled because of the coronavirus, and instead they would have Virtual Visitas, enabling students to "tour" the campus online. The email further said that I should not host my usual party for admitted Sacramento-area students in April. I was outraged that they would tell me I couldn't have this party, which is one of the highlights of the year, and I privately thought I would do it anyway. Because I just didn't get it yet.
My choir meets on Wednesdays, and we were preparing for a cabaret to be held on April 4th. On Tuesday, March 10th, one of my alto friends said she wasn't going to come to rehearsals any more until the dress rehearsal, because she was worried about the coronavirus. I pooh-poohed her concern, and guilt-tripped her into agreeing to come the next night because I wanted to take a picture for my Finding Your Tribe story. Even she didn't take it seriously enough, because although she had decided to skip 3 weeks of rehearsal to protect herself from the virus, she still planned to come to dress rehearsal and, of course, the performance. On Wednesday, March 11th, we got an email at 2:39 p.m. saying that there was concern about the virus, and we should sit in every other seat at rehearsal to prevent the spread of germs. However, at 4:25 p.m., less than two hours later, another email came, announcing in capital letters that rehearsal was cancelled, and the cabaret was postponed indefinitely. What was still not cancelled was a rehearsal of a smaller group which was to sing at shabbat services on the 20th. So I went to that rehearsal, and we bemoaned the loss of the cabaret, but we clustered around the piano and sang for an hour. We still didn't comprehend what was happening. On Thursday, March 12th, that other service was cancelled, and by Friday, March 13th, it was announced that all services were cancelled for the foreseeable future (except bar and bat mitzvahs, which are likely to be sad affairs), and the rabbi and cantor would livestream services so that people could participate at home.
The monthly meeting of a Board I am on was scheduled for Monday, March 16th. On Thursday, March 12th at 4:55 pm, the president sent an email saying that we would meet at the usual time and place, but those who didn't want to attend the meeting in person could do so by Zoom. At 7:34 pm the same day, she sent another email saying the meeting would be by Zoom only. I wrote to her to ask what had occurred in those two and a half hours to cause her to make that change rather than having it be each person's choice, because I dislike Zoom, and I would have preferred to meet in person. She said her husband had just come home from a meeting at Sierra Health Foundation, and based on what he learned there, he thought we should avoid a face-to-face meeting.
So really, the paradigm shift in my world occurred between March 10th and March 13th.
Looking at my calendar, every single entry for the second half of March and all of April is crossed out. And most of my emails for the past week have had a subject line that starts either with CANCELLED or with COVID-19. Even businesses whose mailing list I didn't know I was on have been writing to tell me what they are doing in response to COVID-19.
The theatres closed. The schools closed. The bakeries closed. The library closed. We went out to dinner last Friday night (the 13th), and the restaurant was surprisingly crowded. We tried to pick a table that wasn't too close to other tables, since there actually were no empty tables. But soon after that, the restaurants closed too, except for take-out orders at some of them.
We have been given various phrases telling us how to behave. First it was social distancing. Then came shelter in place. Apparently these were not specific enough to get the desired results. On Friday, March 20th, a week after the world changed, California Governor Gavin Newsom announced that everyone should just stay home. Here's the front page of the Sacramento Bee: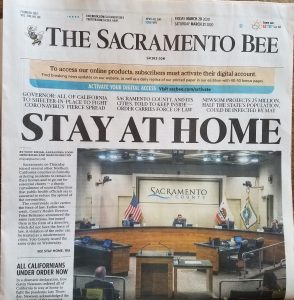 And as if all that weren't bad enough, we have ANTS in our house! An invasion of ants in the kitchen and in the master bathroom. Somehow it seems like part of the same agony as the coronavirus. It's like these are two of the ten plagues, and I hope we don't have to endure eight more, because I don't think I could stand it. In the biblical ten plagues, they started out small and got progressively worse, ending with the death of the firstborn son. Surely COVID-19 must be our worst plague, so maybe we are getting them in reverse order.
And speaking of firstborn sons, mine taught me an important lesson about texting etiquette as a result of the coronavirus. On Sunday, March 15, I sent messages to my kids, asking if they were doing okay. My son texted back saying "I was gonna call you today to check in," and then went on to describe what was going on for him. In a separate text, he then asked "How are you?" I'm not sure if I saw that second text or not before I texted back, saying "It would be great if you called." He took that to mean there was something wrong that I didn't want to tell him via text, and called immediately, scared about bad news. When I told him we were both fine, he chastised me for my text. First, he said, I should have said we were fine before saying it would be great if he called. Okay, that's fair, I should have. But second, and even more important, I should not have put a period at the end of my text!  Using a period at the end of a text apparently gives it much greater seriousness. I had no idea. When you finish a text you just "send" after the last word, you don't type a period. I will try to comply and I will always associate it with COVID-19.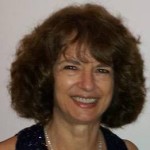 Suzy
Characterizations: been there, right on!, well written