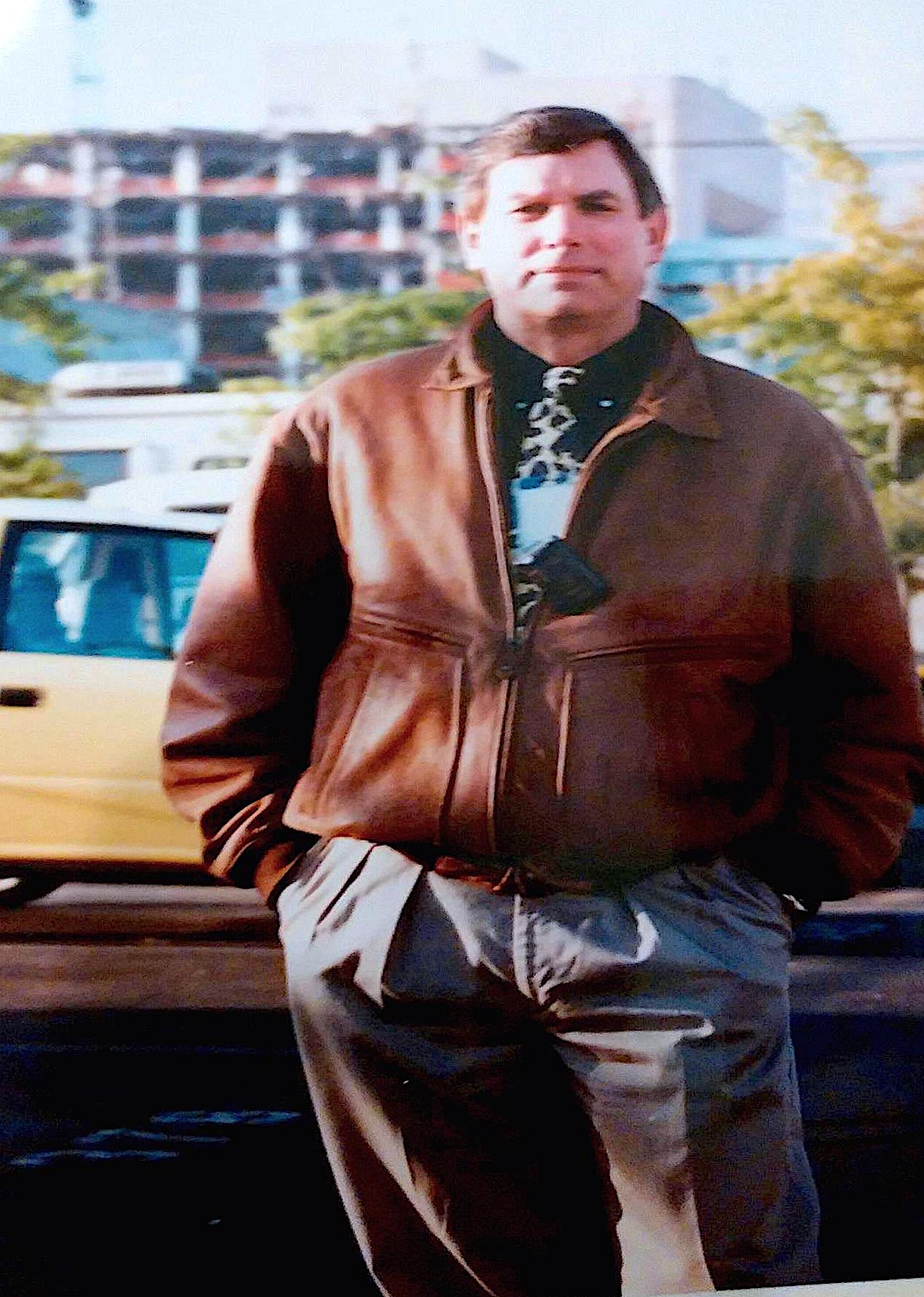 It was November, 1963, and I was a high school senior in Mrs. Householder's journalism class, leaning my chair backwards and daydreaming about being the next H.L. Mencken. Suddenly, the tilt proved too much for the chair, as its rear legs shot forward across the tile floor. My body went in the opposite direction, and I reached out frantically to grab the adjacent door frame on my way down, hoping to soften my fall.
I found the OJT to be the best way to learn. As if I had a choice.  It's amazing how motivational a deadline can be when you know the next edition will feature a lot of naked newsprint if you don't fill the news hole.
Bad idea. I nearly lost my right ring finger just before my backside slammed onto the unforgiving floor. My class ring had snagged on the doorway's metal lock plate and sliced through skin, tissue, sinew, and bone.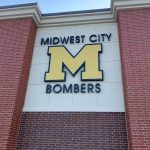 The visual of my hand still caught on the door jamb, the finger dangling by skin and remaining tissue, is a hard one to forget. And today, a few decades later, that finger still stings if I rap it against anything hard.
A Defining Question
As the pain shot through my hand, a question shot through my head: Could I learn to write left-handed and salvage a writing career? Or would it end right then and there as a staffer on the school's newspaper, The Bomber Beam?
Since seventeen-year-olds are resilient, my hand healed (though the scar remains), and six weeks later my future was looking brighter. My hand was not healed enough to do a scheduled swim meet, however, so I instead went on a field trip to the McMahon Journalism School at the University of Oklahoma.
Good idea. I ended up winning the day's reporting contest, and my story about OU parking woes wound up featured in the OU Daily newspaper. If I'd had any doubts before about journalism as a career, this first big-time byline erased them. It might never have happened if I hadn't carved up that hand. I was accepted as a journalism major at OU the next year, and four years later I had my BA.
I was ready to rock the newspaper world.
The world, however, would have to wait, because my first reporting job offer came not from the New York Times, but from the Muleshoe Journal. It was in that eponymous and isolated West Texas town of 5,000 latter-day pioneers where the distinctive feature was the National Mule Memorial. As the story goes, the town was eager to build a memorial to all mules for their strength and sparse eating habits, both traits that western pioneers admired
Oddly, the isolation of Muleshoe interested me, even if it was knee deep in rattlesnake country, but I wasn't sure this was the place to get my work seen outside of Bailey County, Texas.
So I waited a couple days and went with Offer No. 2. That was the Edmond Sun & Booster, in Edmond, Oklahoma, a northern suburb of Oklahoma City and a college town of about 30,000 to boot.  The paper came out on Mondays and Thursdays (the latter because grocery stores ran "double-truck" ads for the weekend). The newsroom had a staff of four, comprised of an editor, news reporter, sports editor, and "women's" (later "lifestyle") editor.
I was looking for a newspaper where I could learn everything about the craft, doing pretty much everything related to reporting, writing, editing, and photography. I couldn't have picked a better one than the Sun & Booster.
About a week after I was hired, the editor quit for greener pastures, and I was given her job. As this was my first real newspaper job, and since I had only been aboard long enough to know that I didn't know anything, I struggled to find a breath. In charge, huh? Right.
On-the-Job Training
I found the OJT to be the best way to learn. As if I had a choice.  It's amazing how motivational a deadline can be when you know the next edition will feature a lot of naked newsprint if you don't fill the news hole. We were all about local news and had no wire service copy to plug the holes. So I started doing a ton of reporting.
It didn't take long for things to start popping in Edmond.
Literally.
A couple weeks into the job, I was awakened about 3 a.m. by a phone call from my publisher who said I needed to get over to the local nightspot, the Kit Kat Klub immediately. It seems a rebuffed patron had returned and tossed a stick of dynamite through its window, sending bricks and brew spewing into the night sky. Fortunately, no one was inside at that hour. I always wondered about the name of this bar and whether it may have had a backroom where the other KKK hung out.  I don't recall if the bomber was ever found, but his handiwork provided great photos for the newspaper.
Then, a few days later, a thief broke into a local Goodyear store and blew a hole in the safe where the payroll was kept. Before leaving, he had scrawled a "Thanks, and have a nice day," message in white chalk on that overturned safe.
These twin events caused me to wonder who was running around town with dynamite, and I did start to feel my job might just be a blast, after all. For a quiet suburb, crime seemed alive and well here.
Getting to the crime scene on time was not always easy. I had only the external sound of police, fire, and ambulance sirens to alert me to breaking news. If they were close enough to where I was, I'd just jump in my car and follow them to the scene; if not, I'd call police dispatch for the location. But those pesky sirens had a way of going off in the most inconvenient times, and I would leave more than one date standing on her doorstep at night as I chased off after the news.
Harve's Big Party
The most memorable crime story occurred shortly after the town hired a new police chief, Harvey Westlake. I liked Harve a lot, partly because he always called me to let me know if something big was happening.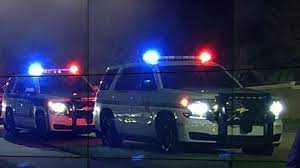 One of those calls came a couple nights before Christmas. Harve said he and his men were throwing a "big party" at midnight at the station if I wanted to come along and report on it. The party turned out to be a huge drug raid that was targeted at about two dozen homes and apartments around town where suspected drug pushers and users lived. College towns always had more drug activity than other towns, and Edmond was no exception.
It turned out, though, that Harve had not only called me but also all the TV news crews from Oklahoma City and a reporter from the metro Daily Oklahoman newspaper.
Harve had something of a craving for the spotlight, but he was a good cop and a nice guy, nevertheless.
The party started around 1 a.m., when a dozen of Edmond's finest, along with a couple agents from the ATF and DEA (and of course a small cadre of reporters and cameramen) snaked their way through the night streets of Edmond, hitting their targeted spots, rousting unsuspecting suspects out of bed, searching their premises for drugs, and making busts.
Chester's Drawers
Most of the stops went smoothly, but there were some snafus. One of those was a home-based pants store called Chester's Drawers. This was the first stop on what proved to be a nightlong learning curve for Harve and his troops. Including the news trucks, there were five vehicles in our little caravan heading for Chester's. Others were hitting their designated targets. Drivers were told to douse their lights a block from each targeted spot and to park a few doors away to keep from alerting the suspects.
But Harve forgot about the TV lights. As cops, reporters, and photogs walked stealthily to the front door of Chester's, a cascade of arc lights from two TV cameras split the night and bathed Chester's Drawers in simulated sunshine. Before Harve's foot hit the front door, you could hear the sound of two toilets flushing hard and fast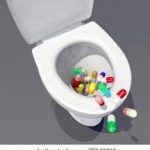 inside the home.  Once the police were inside, few if any drugs were found.
One other ill-fated stop occurred in the supposed home of a pusher. Embarrassingly, it turned out to be the Newman Center, which was the student union for Catholic Students at Central State University. After the police entered, they were confronted by the center's startled priest, clad in his nightshirt, who told them the house they were looking for was next door. I could swear I heard more toilets flushing over there.
The raid went on through the night and, as dawn broke over Edmond, some 30 arrests had been made.  Harve pronounced it an overall success. Even so, in later court appearances for the suspects, only about half the charges would stick past arraignment. Still, it was the biggest crime news this town had seen in many years, and the stories and photos I shot covered two pages of the newspaper.
The Business of News
Eventually I got the hang of it all, and the Sun & Booster editions just kept coming off the press every Monday and Thursday. I felt a sense of pride in what I was doing, keeping the townspeople informed, and I always liked seeing the lines form at our newspaper box out front as the latest edition hit the stands. The lines were always longer on Thursdays than Mondays, but my pride took a hit when I learned most of those patrons were buying papers to get the grocery ads.
So I learned about the blending of the news and business sides of newspapers. Some of the lessons were fun, and some were not.  In the former category was the paper's participation in the annual summer Krazy Daze sales in downtown Edmond where much of the retail business moved to the sidewalks, and retailers would dress up in wacky styles to hawk business. The Sun & Booster was right in the middle of it, and I presented myself as – who else – Superman. Somewhere I still have a copy of the paper featuring its star editor decked out in red cape, blue tights, and the iconic red "S" in a yellow triangle on my chest. I was standing atop our news box outside the newsroom ready to launch into a life-saving flight.
The times that made me cringe were when advertising pressure was brought to bear on the publisher and me to cover pseudo-news that would benefit businesses owned by advertisers, but do little to inform the public about legitimate news. That didn't happen often but, when it did, we always tried to fight it. Actually, the most memorable such conflict took place on the Dallas Morning News a few years later when grocery chains pressured the publisher into scrapping the front page of the food section featuring a big story about the popularity of alternative food co-ops. The publisher caved, and a canned page on National Sauerkraut Week replaced the food co-op story.
Nothing Stays the Same
My tenure in Edmond ended a couple years later when I decided to move on to metro dailies in Oklahoma City and then Dallas. Even after I left newspapering to return to college for graduate degrees and a second career teaching journalism at universities, I still loved freelancing for newspapers and magazines. In fact, some of my most significant stories came from those freelancing years, including coverage of the Oklahoma City bombing in 1995, stories related to the fall of the Berlin Wall, and the Syrian refugee crisis in Germany,
Over my career I saw the news industry move largely away from print to online, and I wept over the shuttering of so many newspapers. But I came to realize that the focus should always be on the news itself and not on its delivery system. The goal is to inform and to do it in an engaging way so people will read and heed.
But I do still feel like I bleed red ink.
Or maybe that's just the red "S" melting down the blue shirt of my Superman costume.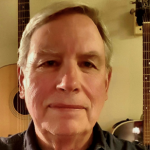 Jim Willis
I am a writer, college professor, and author of several nonfiction books, including three on the decade of the 1960s. Several wonderful essays of gifted Retrospect authors appear in my book, "Daily Life in the 1960s."
Characterizations: right on!, well written