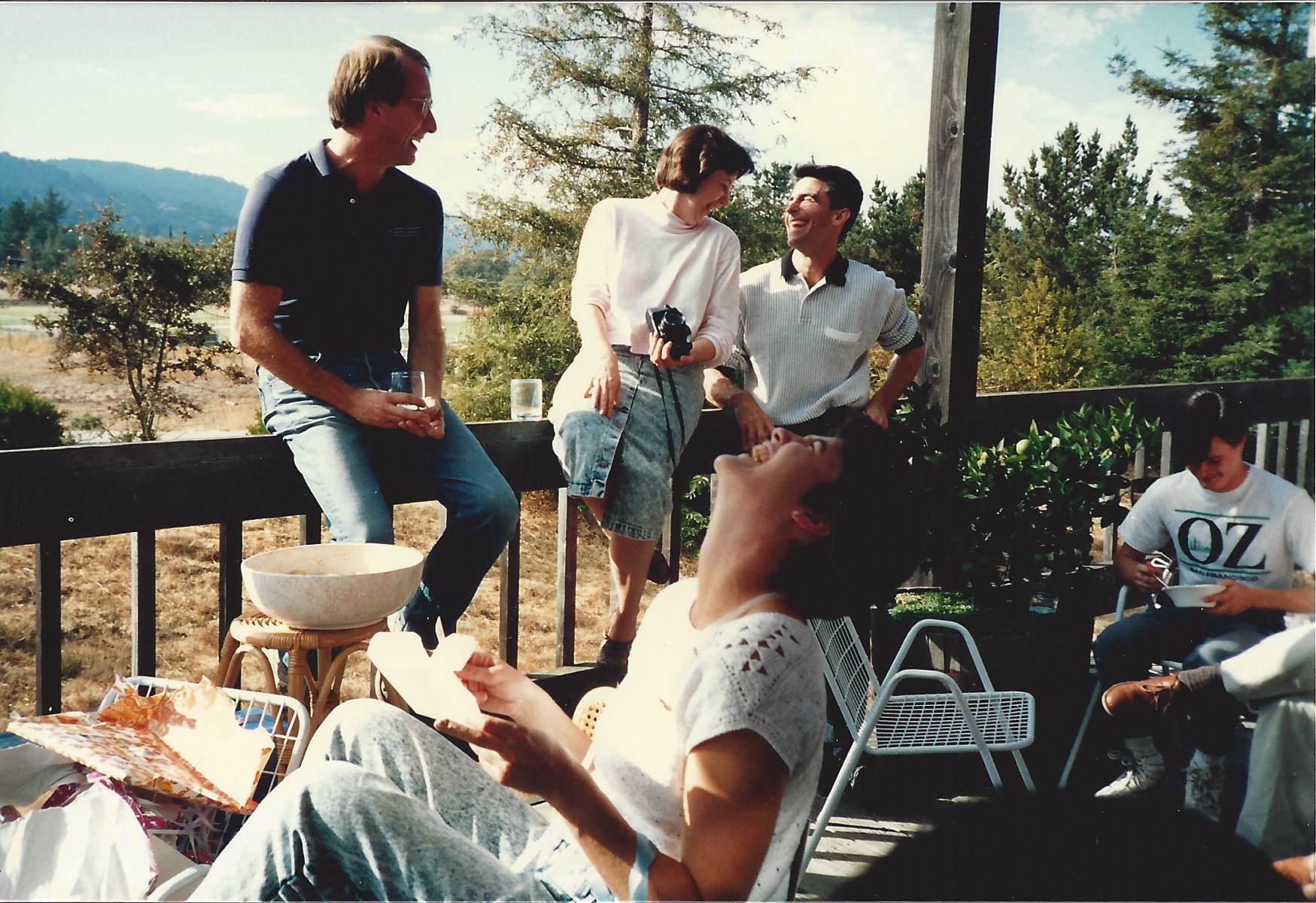 In the '80s, on our own, distant from relatives, and for the first time unaffiliated with a university, we began to form a family of friends. The first of these stemmed from a community chorus we joined in 1983, and the group blossomed outward from there. When we moved to Portola Valley in 1987, our home became one of the places we congregated. This photo was taken on our deck, looking west toward the coastal range.
We were as close as family without the drama or angst.
I honestly don't recall much about the event. It was someone's birthday and it looks like a dry California fall, so maybe it was Jenny's (foreground), since she seems to be reading a card, or maybe it was Mark's (having a moment with Patti) or mine, or maybe we were celebrating all three at once. Someone, probably Lou (perched on the rail, and a frequent source of humor) or maybe Ray (seated at right), had said something hilarious, and you can see the reaction. It gives me joy to see Patti laugh so freely. Alcohol or another lubricant might have been involved, but we needed none.
What I love about this photo is how comfortable and easy we were together, how much pleasure we took in each other. We were as close as family without the drama or angst. Our family of friends has evolved since then, but I still love this photo and I still love these people.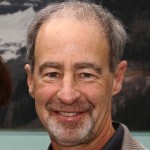 John Zussman
John Unger Zussman is a creative and corporate storyteller and a co-founder of Retrospect.