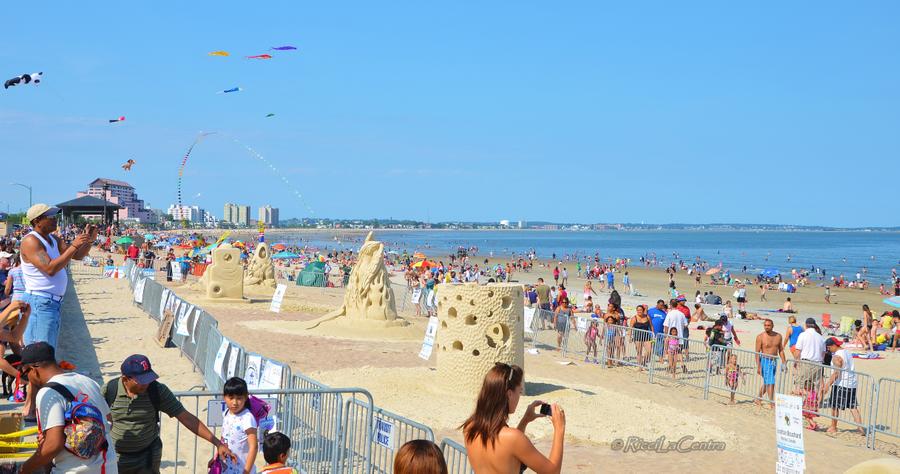 Mom tended, while she was a parent of younger children, toward subtle encouragement regarding habits and choices she thought were desirable rather than the more direct advice that some other parents meted out. At least that's the way I remember it from my years growing up as the second of five kids. But later, when I was ­­in my early forties, had already been married and divorced, and was in graduate school, things were different.  I think she felt liberated from the need to be so circumspect, subtle, and indirect.
At the very first event of the reunion—a meetup for those of us who had begun participating in a class list-serve to help us get reacquainted before we met in person--I met the girl.
"First the teeth," she told me one day. "Then the car. Then the girl."
I had left Indianapolis and gone away to college near Boston in 1967. And then in 1991, a whole generation later, I had returned. Well, not quite back to Indy, but back to the Midwest and just a two-hour drive from Mom and Dad's home—to attend the University of Illinois at Urbana-Champaign (UIUC).
I was, to a degree, following in my mother's footsteps. She had gone back to school in the 1970s for a Master's degree and a teaching credential in special education. Now I was going for a Ph.D. in special education–both of us indelibly influenced by my sister Laurel's presence in the family as a person with Down Syndrome.  Laurel had exceeded anyone's preconceived hopes for how capable, independent, and gregarious she might become. She had motivated both of us to bust the rest of the world's stereotypes about persons with disabilities.
Not only was I following Mom into special education, but I was going to one of the places she had identified a few years earlier as a premier source of current wisdom in the field. She had earned a fellowship to travel and study and bring the latest and best special education practices back to the Indianapolis Public Schools; her research had led her to the University of Vermont, the University of Wisconsin-Madison, the University of North Carolina-Chapel Hill, and to UIUC. She had spent time in each of those venues, visiting programs and sitting in on classes. When I entered graduate school, there were faculty members who knew my Mom, or knew of the esteem in which others held her.
I made a happy and successful transition back to being a student and back to being a Midwesterner. Symbolic of that success—and underscoring how much more in control it felt to be a graduate student versus my time as an undergraduate–is a box of donuts. I took Statistics my first semester at UIUC, which met in a large lecture hall full of Master's and Ph.D. students. (One of them was Jean Driscoll, a wheelchair racer who had won the Boston Marathon the year before I arrived and the year before that, and who would win it again six more times.) The professor had encouraged us the first week of class to form study groups. I looked around and found one other guy in his forties like me, and a young guy from mainland China who didn't know anyone else. Dennis and I were truly fortunate to find Nelson (who had Americanized his name): his father was a stats professor back in Shanghai, and he not only understood the material but could explain it to us! And the donuts?  When it was time for the final exam, Dennis asked, "who's bringing the coffee and who's bringing the donuts?"  "We can do that?" I asked. "Who's going to stop us?" he answered. True: our professor, who went by her first name, Lizanne, was barely pushing 35. So Nelson, Dennis, and I seated ourselves strategically around our box of donuts and our pot of coffee, armed ourselves with napkins and cups, and proceeded to work our way through about one donut apiece for each page of the Stats exam, while other classmates gazed at us in awe and envy.
After a semester or two defined by this kind of success, Mom came out with her proclamation: first the teeth, then the car, then the girl.
I had not neglected my teeth during my years away. I had received more than one gold tooth from the legendary "Dr. Harold Gold" of Brookline, Massachusetts. (He's on my list of "great names for occupations," right under two medical doctors I've encountered—Dr Cure and Dr. Payne.) In spite of Dr. Gold's contributions, Mom was right that I had some additional serious dental work that needed attention. She introduced me to her implant specialist, and I made the first of numerous trips back and forth to Indianapolis.
What I remember most, and best, about all that dental care was not the many hours in the offices of Dr. Craig Cooper, many of them with my mouth held open and with a variety of noisy instruments buzzing around, and even, while I was sleepy-anesthetized one time, some kind of rep trying to sell Dr. Cooper some technology. I can conjure up all that stuff if I want but what I really remember fondly and vividly is the Indian food.
When we were kids, my parents' eating-out repertoire consisted mostly of plain American, if it wasn't Jewish (lox, bagels, corned beef, rye bread), barbecue, or Chinese.  But unlike some other people in their 50s and 60s and beyond, they remained open to trying new cuisines, starting with the time I made a big deal out of locating a place in a distant part of the city that served "Szechuan Chinese."
At the time I was scheduling my series of dental appointments with Dr. Cooper, I learned that Indian cuisine had arrived in Indy in the form of the India Garden restaurant in the artsy and modestly funky Broad Ripple neighborhood. I tried it once on my own, and then invited Mom to meet me there. We began making it our go-to place to meet when I had work done on my implants.
I would schedule my appointments with Dr. Cooper in late morning on days I had no classes, thus allowing me to leave Champaign around 8:30 and get there and then meet Mom afterwards for lunch.  Champaign was close enough that I could make the drive both directions the same day.  Given the work that was being done on my mouth, I had to be careful about exactly what I ordered. Happily, any Indian menu includes a number of items that are soft; I liked, for example, saag paneer and kofta curry.  And I remember especially enjoying the rice pudding for dessert (those were in the days before I gave up dairy).  I don't recall what Mom ordered; I know it was all new to her and probably posed a challenge. But she was there for me; she helped me fulfill the first part of her commandment: the teeth.
About the second commandment: the car. I arrived in Indianapolis in 1991 with my light-blue1984 Honda Accord, which I had bought in Boston in a private sale in 1989.  It was still sturdy and roadworthy, but by 1995, it was in sad shape. Dad and Mom knew I took pride in covering all my own expenses. But knowing I had given up my salary to go to graduate school and didn't have a lot to spare, they hoped I would accept some charity, if it would offer  an alternative to driving that rattletrap right  into the ground, and possibly me with it.  They offered me $5000 towards something in much better shape. I decided to stick with the brand that had brung me that far. At age 45, I became for my very first time the owner of a new car—a 1996 eucalyptus-green Honda Accord. To the minimum package I added a gold racing stripe and a leather-covered steering wheel.  Score another one for Mom.
Before I could move on to fulfill the third element of Mom's advice (or prophecy), my own sense of priorities intervened. Yes, the teeth were essential, and the car was important. But I was getting around day-to-day between my home and the university campus most of the time by bicycle, not car. I was still pedaling the 10-speed Miyata I had brought from Boston. Its frame was a bit undersized for me. I had found it through a notice on a bulletin board in Jamaica Plain and the price had been too good to pass up.  Although I was managing, with great effort, to keep up with other members of the Prairie Cycle Club, they all had 18 or 21 speeds, and much newer components. I had never paid even $100 for a bike in my life, but I decided to spend close to $400 for a beautiful burgundy-colored, 21-speed Univega Via Carisma, a highly rated hybrid bike at the time.
So now I faced no barriers to flashing a smile. I could get around in style, whether by car or by bike.  I was still working on my Ph.D. dissertation, but I guess Mom took that for granted and did not feel she needed to weigh in. The next step on my path, as far as she was concerned, was to find the girl.
Just a few months after purchasing the bike and the car, and within a year after Dr. Cooper completed his work on my dental implants, I was making plans to attend my 25th college class reunion. I had ended up dating women I had met at conferences and other events. But for the reunion, I would not be on the alert for such distractions. It would be a time to reconnect with old friends. Period.
Kevin—whose friendship had evolved through a "men's group" in the late 1980s to early 1990s and who had no connection to my reunion–was nice enough to meet me at Logan Airport. I was early for Reunion registration, so we had a couple hours to hang out. He suggested we go to Revere Beach, take a walk and find lunch somewhere. That was perfect.
He then drove me to the area where people were registering for the Reunion. I remember they handed me a white-and-crimson umbrella, among other things. I felt sheepish for having hauled an umbrella all the way from Illinois, having noticed there was rain in the forecast for the next few days.
But the burden of the extra umbrella would not leave much of a mark. At the very first event of the reunion—a meetup for those of us who had begun participating in a class list-serve to help us get reacquainted before we met in person–I met the girl.
Her name was Betty. She came from New Jersey originally, but now lived in the Berkshires of western Massachusetts. She had recently received tenure in the psychology department at Williams College. She was Jewish. She was gorgeous, and fit, and well-travelled. And when I told her I had to go look for a classmate named Mike, because he had recently gifted me with an amazing silkscreen of Roberto Clemente, she didn't ask "Who's Roberto Clemente?"  She asked, "Oh, the baseball player?"  And she agreed to come walking across Harvard Yard with me to the next gathering, in search of Mike. And we had so much to say to each other that it was sometimes hard to break in and speak with the other people we recognized. But fortunately, the 25th reunion went on for several days, and we did manage to cultivate our connections to other friends and still find enough hours together.
And we are still eagerly seeking ways to spend time together. Retirement and a pandemic made it easier to find plenty of time—but it's never been too much.
And to think that it happened just the way Mom instructed me: first the teeth, then the car, then the girl.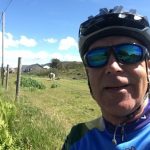 Dale Borman Fink
Dale Borman Fink retired in 2020 from Massachusetts College of Liberal Arts in North Adams, MA, where he taught courses related to research methods, early childhood education, special education, and children's literature. Prior to that he was involved in childcare, after-school care, and support for the families of children with disabilities. Among his books are Making a Place for Kids with Disabilities (2000) Control the Climate, Not the Children: Discipline in School Age Care (1995), and a children's book, Mr. Silver and Mrs. Gold (1980). In 2018, he edited a volume of his father's recollections, called SHOPKEEPER'S SON.
Characterizations: funny, moving, well written