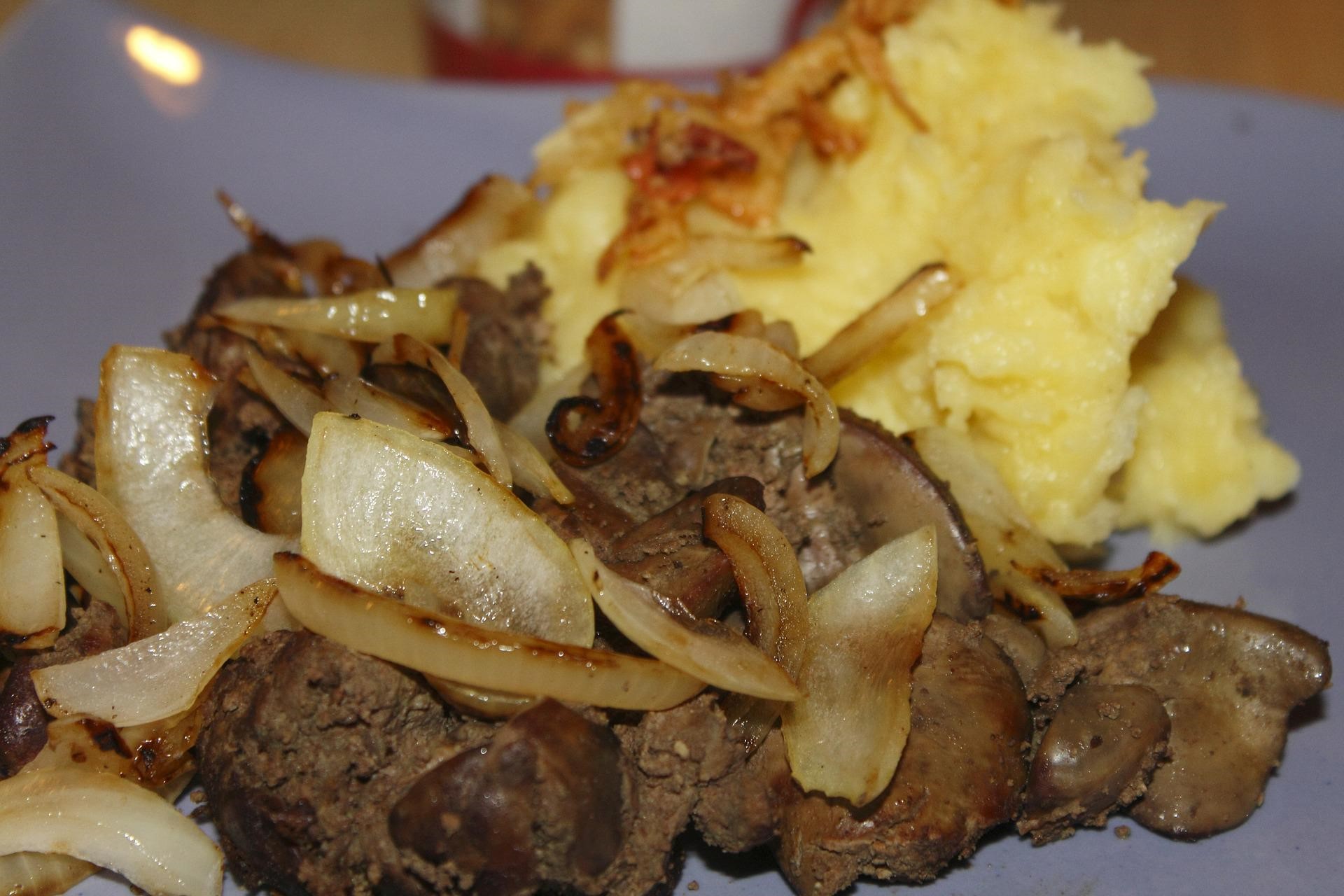 I recently wrote about how authoritarian my parents were in "Gap-and-a-Half," and it's true that my dad could be stern. He was dark haired and large, often scaring my young friends when he got home from work. However, I was never scared, and he never hit us. While very strict, he was always consistent (well, almost), so we knew the rules and consequences for breaking them. My dad was quiet, so he didn't tell me a lot, but taught largely by his actions. Here is a list of "mosts," and what I learned from him.
"You don't have to eat the liver."
Most humorous message: "You don't have to eat the liver." I could tolerate liver, but my dad hated it. He insisted we try all foods and eat at least a small portion of them, but liver and other organ meats were the exception. This exception came in handy when my mom, for an unfathomable reason, made calves' brains one evening. My brother, my dad, and I went hungry, gladly.
Most stern message: In eighth grade, I was in an advanced French class where many of the kids were disruptive, and the first semester I lost focus. My French skills were very good and I did well on all the tests. Back then the school gave effort marks (1 for best, 2 for OK, 3 for didn't try), and I received an A2. While he didn't punish me, my dad gave me a rare lecture, saying that a C grade with a 1 effort was better to him than an A grade with a 2 effort. That advice helped me always put in best efforts and taught me to dig deep, be persistent, and always aim to improve.
What I most wished he'd told me: That he was extremely claustrophobic. For years I'd had no idea that my dad was terrified of closed, small places. I don't know how he survived service in the Navy on an aircraft carrier, with tiny bunks and small rooms. It would have helped us to know, not only to accommodate him, but it would have explained where I got my thankfully much milder claustrophobic behavior.
Most balanced action: In 1981 I got a big promotion at work, and my dad suggested that it was time to give up my beloved 1969 Toyota Corona for something more suitable and reliable. However, my salary was still low due to "working while female," and inflation was really high, so interest rates on car loans were through the roof. My dad used his VA loan at 5% to lend me the money. We wrote a promissory note and I paid him back. Win-win.
Most touching comment: "I never could have done what you did." I was so moved by my dad's take on my entrepreneurial skills, when, in the 1990s, he said that he could not have had the fortitude to start and remain in an independent business. I felt completely validated.
Most valuable career advice by someone other than my father: "Go where you are wanted, not where you are needed." This advice came too late in my career for me, but a delightful senior colleague at my last full-time job said this in a presentation to younger workers. Great advice, and I say it to grandkids, nieces, and other Gen Z folks.
Marian
I have recently retired from a marketing and technical writing and editing career and am thoroughly enjoying writing for myself and others.
Characterizations: been there, funny, moving, well written