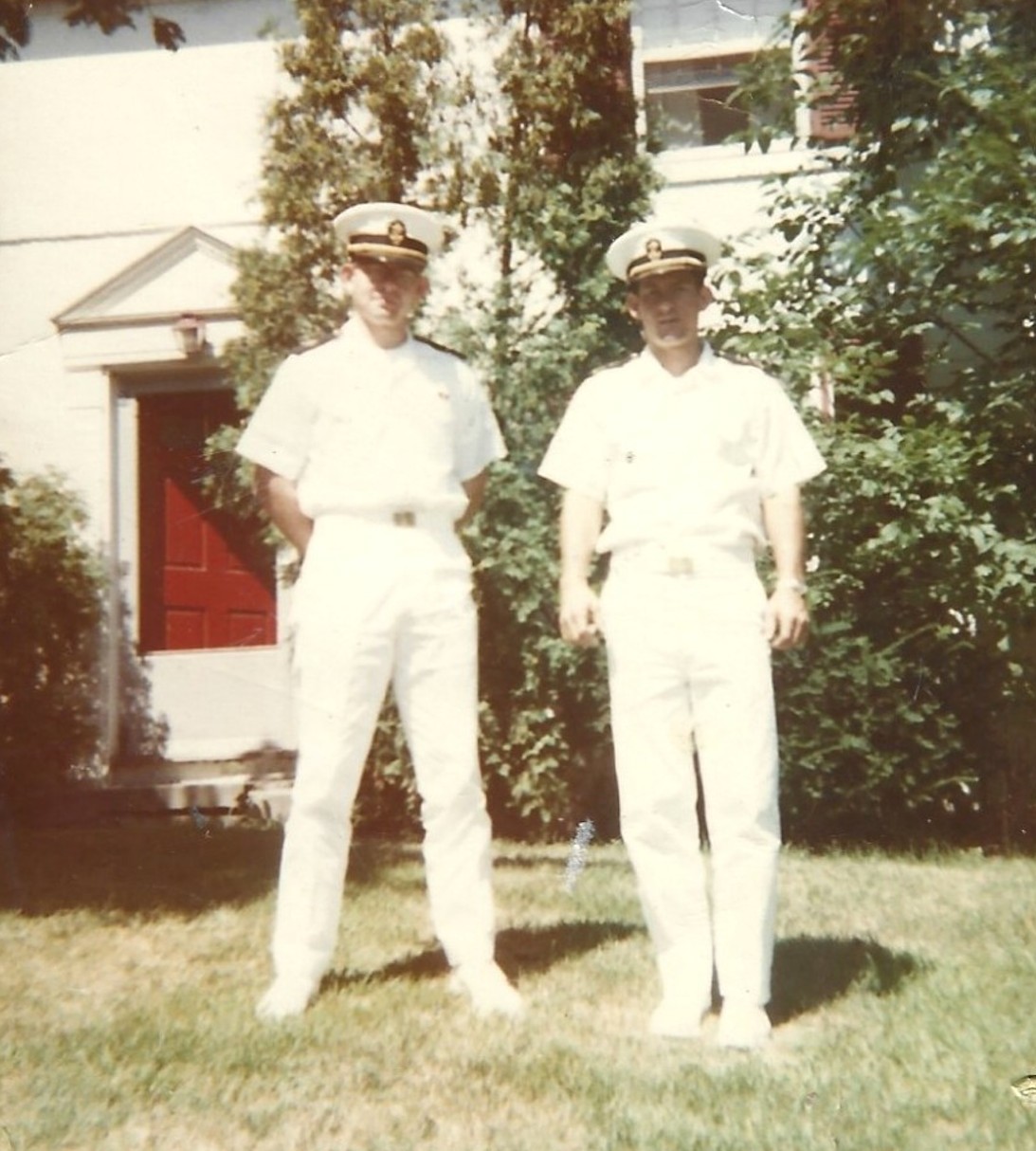 My sophomore year in high school the brother of a girl two classes ahead of me was killed in Vietnam. I didn't know Barbara well, but I knew Billy was her only sibling. As a town we were horrified. As teenagers we could not fathom her loss, nor did we know what to say.
Of brothers and a war
Six years later my two brothers were in Vietnam. Though naval officers, both were in-country. Looking back, I don't know how our parents kept it together.
As for me, my campus, like many, was in tumult. I didn't know anyone who had family or friends in the military. There was no one I felt I could talk with, so I kept it to myself. Into this confusing time came Jimmy Webb's song Galveston, a hit for Glen Campbell in 1969.
As anti-war songs go, Galveston was unique for its time. It took the focus off politics and protest and put it on the fears and struggles of the young men war had plucked from their hometowns. It made me cry then, and it makes me cry now—in relief that my brothers came home, in grief that too many did not, and in sorrow that we were never the same.
_________
Galveston, oh Galveston
I am so afraid of dying
Before I dry the tears she's crying
Before I watch your sea birds flying in the sun
At Galveston
-Country Music Alert-
Susan Bennet
I'm so happy to have joined the gracious Retro family. The basics:
I have a background in marketing and museums.
I come alive when the leaves turn red.
I regret every tech mistake I have made or will ever make on this site.
I want a dog.
Characterizations: moving, well written